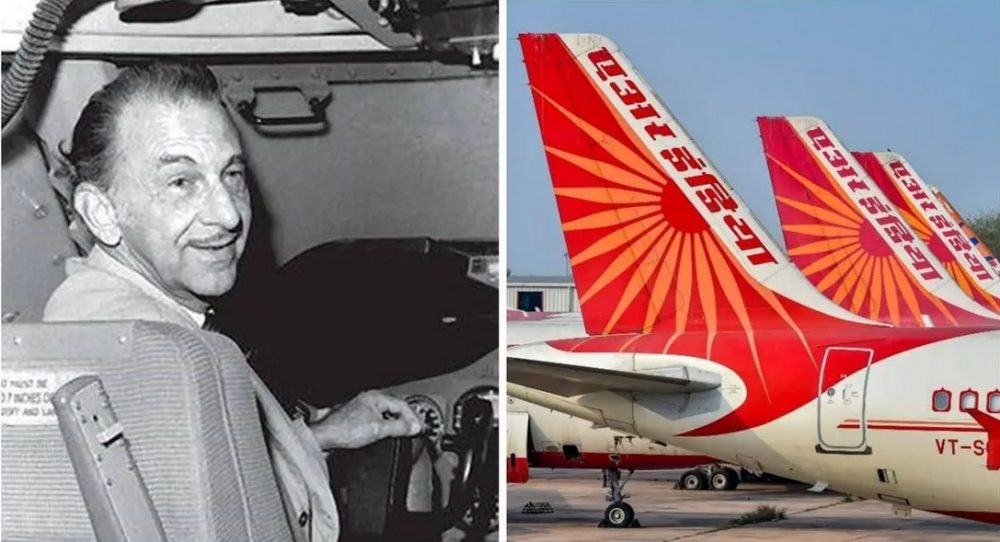 Last week, debt-laden national carrier Air India was sold to Tata Sons, the country's oldest and largest conglomerate. Things came full circle as it was the Tata Group that had founded the airline in 1932 and then lost it to nationalisation in 1953 — and now in 2021, emerged as the winning bidder for India's flagship air carrier with a Rs 18,000-crore quoted enterprise value as the winning bid. Social media was set abuzz by this development, and amidst the clamour, a captivating artistic anecdote emerged.
Reports have it that that famed Spanish surrealist artist Salvador Dalí created a riveting and unique set of ashtrays (back in the day when you could smoke on flights) for Air India, which were gifted to art lovers and friends of Air India globally, including Prince Juan Carlos of Spain (now King of Spain) in 1967.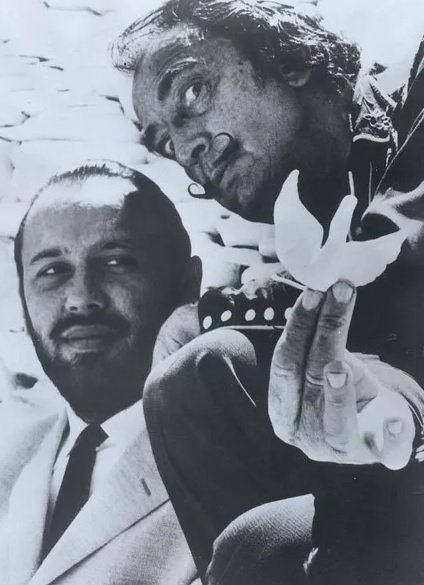 It was earlier that same year that Jot Singh, the then public relations officer (PRO) of Air India, happened to meet Dalí in New York City. Air India, by then, was a vast collector of art.
(A lesser known fact is that Air India gathered one of India's most important art collections, adorned with masterpieces by legends ranging from MF Husain to VS Gaitonde, also acquiring scores of textiles, sculptures, wooden carvings, glass paintings, and other objects between 1956 and the mid-2000s.)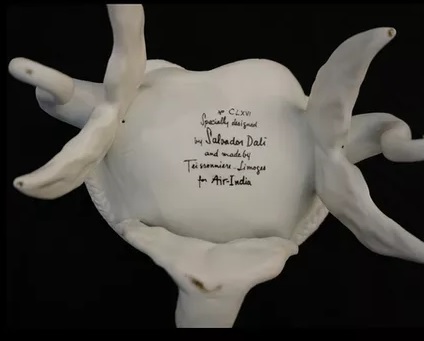 So, when Singh asked Dalí to create something for the airline, the latter obliged and designed a small white unglazed porcelain ashtray with a shell-shaped centre and a serpent around the perimeter supported by two surrealist headstands — a swan on one side and elephant on the other.
Dalí is said to have explained: "The reflection of an elephant's head looks like a swan and the reflection of a swan appears to be an elephant. This is what I have done for the ashtray. The swan up-side-down becomes an elephant's head and the elephant inverted — a swan."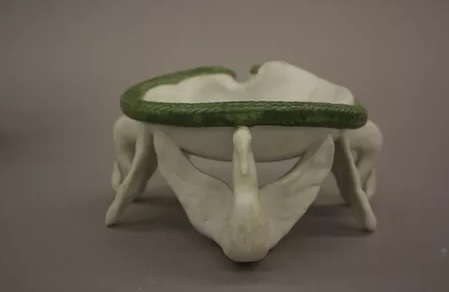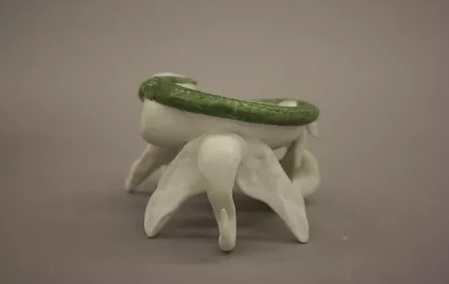 It was in 1930 that Dalí began developing his "discovery of the double image effect through a paranoia critical method by which, without the slightest figurative modification to its anatomy, an object can take on an entirely different appearance".
The glazed serpent rim of the ashtray is said to have been inspired by one of Gala's bracelets — in fact, the same one that she was wearing in the portrait Galarina painted by Dalí in 1945.
(Gala was Dalí's partner and muse from 1929, when the artist was 25, till her death in 1982.)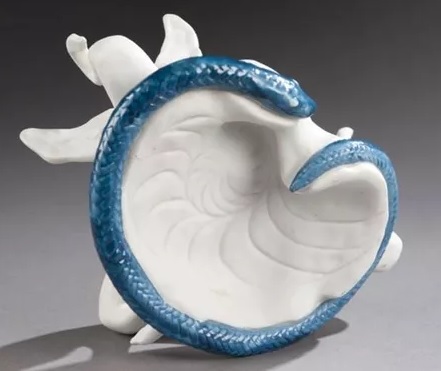 Only 500 of these ashtrays were ever made, and most were given way to Air India's lucky few first class passengers. Most are untraceable, lying (hopefully) in some private collection and a few were reportedly up for grabs to those who could afford them.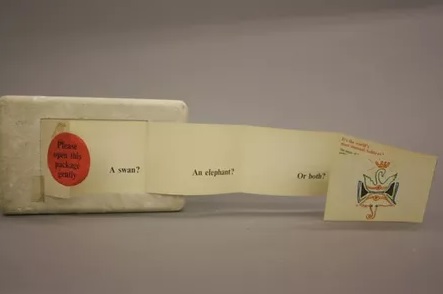 Bizarrely, as remuneration, the eccentric artist asked for a baby elephant. "I wish to keep him in my olive grove and watch the patterns of shadows the moonlight makes through the twigs on his back," he is reported to have said.
The carrier obliged and flew a two-year-old elephant from Bangalore to Geneva. The little jumbo was then transported by truck to Cadaques, where Dali lived. Its arrival was celebrated with much pomp. Apparently, the mayor declared a three-day holiday and there was a special parade organised at the plaza.
Thankfully, the unfortunate baby creature survived the unnecessary trip and was eventually sent to live out its life in Barcelona Zoo in 1971.