Rajesh Kumar
In an aim to establish a deep relationship with the art of Bangladesh and South Asia and to showcase the country's artists in the international arena, The Dhaka Art Summit's sixth edition presented by The Samdani Art Foundation opened on 3rd February, 2023 at Shilpakala Academy. The biannual event, which is South Asia's largest forum for art and architecture, gives Dhakaites unprecedented access to the work of 160 modern artists, both domestic and foreign, in a single location over the course of nine days till 11th February, 2023. The exhibition promises to bring together artists, architects and community groups, weaving together the country's nuanced relationship with words and water.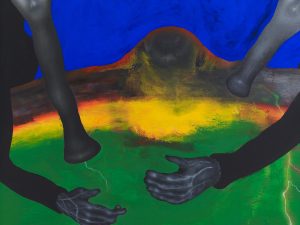 Bangladesh has faced the biggest flood in 1998 and various areas of the country, including Dhaka were submerged under water. To commemorate the people who faced the challenges and moved forward, the exhibition is titled 'Bonna' (flood). The title reckons with climate change, gender relations and intergenerational communication. Clay, bamboo, wood, cowdung, thatch and other locally available eco-friendly materials are frequently used in artwork encouraging both artists and the general audience to think about sustainability related issues.
The chief curator of DAS 2023, Diana Campbell is joined by gueat curator Bishwajit Goswami whose exhibition 'Duality', showcases the six-part 'real Bangladesh', a collaboration of the Brihatta Art Foundation with research support from Muhammad Nafisur Rahman.
Architect Sean Anderson of Cornell University curates To Enter the Sky, a show featuring imagined spaces and buildings crafted from "architecture of turbulence," including 1000 children's drawings.
Curator Teresa Albor's hybrid store/exhibit Purposeful Goods brings social enterprise as a socially engaged art practice to DAS for the first time, offering handicrafts, books, children's drawings, clothing, and more for sale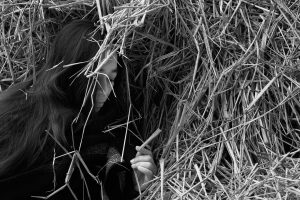 Co-curated by Campbell and Akansha Rastogi of the Kiran Nadar Museum of Art, with Samdani Art Foundation's Ruxmini Choudhury, the exhibition Very Small Feelings features voices from Bangladesh, India, and the global diaspora in an ode to the power of telling stories. Anne Barlow, Director of Tate St Ives, curates the 2023 Samdani Art Award, an ongoing collaboration with Delfina Foundation that champions emerging Bangladeshi artists.
"The theme of the 2023 Dhaka Art Summit is 'Bonna' (flood). In riverine Bangladesh, 'Bonna (flood)' is not just a name for disaster but a lot more, hence young girls are named 'Bonna' (flood). At this year's DAS, 'Bonna' (flood) will be presented through the character of a young girl, in a different way: with questions that go against conventional binary thinking about necessity and non-necessity, recovery from disaster and reconstruction, kids and adults, women and men, and more. The participating artists' exhibitions will reveal the full significance of this connection," Rajeeb Samndani told UNB.
Artists participating in the 6th edition of the Art Summit include – Sumaiya Vali, Antony Gromley, Asfika Rahman, Vinodbihari Mukherjee, Bhasha Chakraborty, Chitraprasad, Daniel Boyd, Damasus Hacha, Faisal Zaman, Ganesh Paini, Ghazaleh Avarzamani, Habik Chuhen, Habiba Nowroz, Jamal Ahmed, Jaydev Roja, Jani Rusika, Kabir Ahmed Masum Chishti, Kamruzzaman Swadhan, Lala Rukh, Lapdiang Saiyem, Marina Perez Simao, Nabil Ahmed, Nazmun Nahar Kaya, Paul Taburet, Rupali Gupta and Prasad Shetty, Purnima Akhtar, Rafiqun Nabi, Safiuddin Ahmed, Sahej Rahal, Tanya Goyal, Veronica Hapchenko, Yasmin Jahan Nupur. , Rizvi Hasan, Ganesh Pine and others.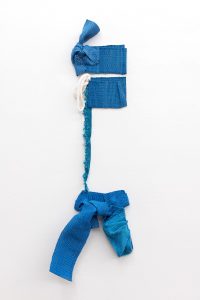 The Dhaka Art Summit serves as a connection for Bangladesh with the rest of the world by providing a non-profit venue for study and art display. The 6th edition of DAS will be open to the visitors at National Art Gallery, Dhaka from 10:00 am to 8:00 pm till 11 February.