The Art Market 2021 Report is out. This Art Basel and UBS survey has been prepared by Dr. Clare McAndrew, Founder of Arts Economics. The Pothi team brings you excerpts and overviews of this incisive report. This is the conclusion of the report. You can read the art market stories part 1 here, part 2 here, part 3 here , part 4 here and part 5 here
The art market has seen more development and engagement online in 2020 than ever before. The ability to communicate and continue trading online during the COVID-19 pandemic has been crucial for business survival and most agree that many of the digital changes that occurred in 2020 will be maintained in future.
However, relatively few businesses in the art market seemed ready to shift to a solely online format anytime soon. Many collectors transacted online in 2020 as there were no other options, but, for most, it is still not their preferred method of engagement under normal circumstances.
In the auction sector, most companies welcomed the efficiency and cost savings of the online format, with margins already under increasing pressure and the costs of staffing and premises becoming prohibitively high for traditional auctioneering, particularly at the lower end of the market. However, they additionally noted that as more sales shifted online, there were also significant challenges, particularly given the slower nature of online sales, generating the same excitement as a live auction.
'…Our big challenge is that online-only sales and timed sales are slower and can't replicate, in the same way for the buyer, the excitement of attending a sale in person, although bidding in online-only sales can in itself be very compelling for the buyer in other ways. Selling live online tends to be a slower process as well, as more bidders tend to be competing for each lot, and without the trigger of a live audience in front of them, auctioneers conducting such sales on the rostrum have to take extra care to ensure that they do not bring down the hammer prematurely and, as they should, reopen the bidding where necessary if competing bids come in at the same time…'
Many commented that they will continue to test and improve the formats and lengths of online sales in future, based on bidding activity and other metrics they have been able to gather to help optimize the online dynamics.
Most businesses are therefore likely to proceed with a combined offline-online model in future that mixes online-only sales with live auctions and related exhibition events. When asked about the future of online sales, the verdict was almost unanimous: 94% of auction houses surveyed expected online sales to increase over the next five years, including 40% predicting a significant rise.
60% of companies with turnover greater than $10 million anticipated more online sales in future. No respondents projected a decline.
Similarly, in the dealer sector, the majority of businesses predicted the increase in online sales in the sector would be sustained. Only 7% of dealers surveyed thought that online sales would decline, with 67% expecting them to increase even further.
Mid-sized galleries were the most bullish about their prospects. A majority of dealers at all levels predicted a rise in sales. This view is not necessarily driven by the pandemic as it has been the case for the last three years that most dealers thought online sales would increase. But the pandemic did move digital strategies more into the forefront of many dealers' businesses and plans.
While art fairs had been the dominant priority for the majority of dealers in 2019, online sales became a much greater focus in 2020. Even looking forward to 2021 when more live events may return, online sales were still the second highest priority and remained ahead of art fairs.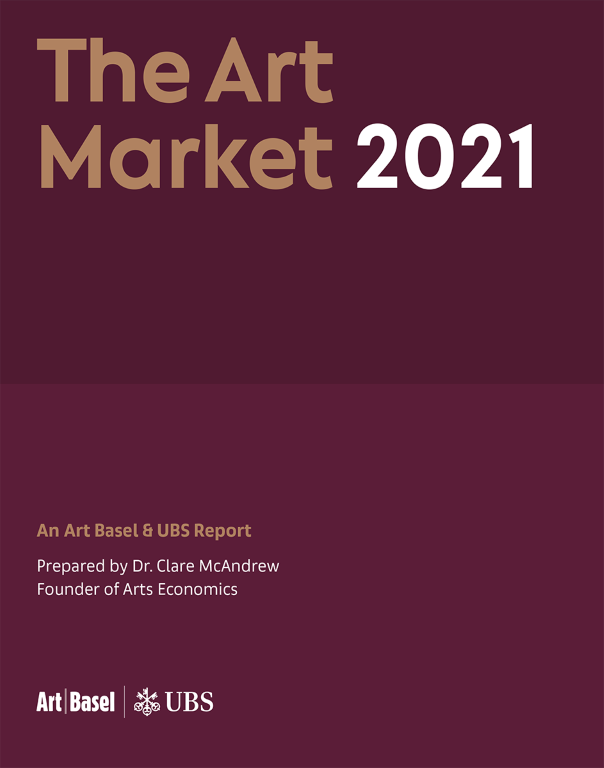 Dealers made significant inroads in developing their online presence, with some investing in augmented reality, virtual reality, and other tools as well as remarketing their websites as OVRs.
While the commercial results from some of these strategies were mixed, dealers and collectors noted anecdotally that the quality of the content offered online in 2020 had improved significantly as businesses sought to differentiate themselves among the vast range of offerings. Nonetheless, some collectors noted that the ones that stood out the most were often the dealers who had opted for different and more individual approaches, including elements of low-tech and offline outreach. While new technologies were useful for some galleries, they did not automatically provide marginal gains – especially to the extent that their adoption had become saturated in the market or the amount of online content overwhelmed the capacity of collectors viewing it. While online strategies undoubtedly helped in the absence of other options, they were not a guarantee of success, and a focus on unique content, specific strengths, and traditional know-how were also key.
Many dealers noted that they were keen to return to live exhibitions and events, but most reported that they would not revert to the "way things were" and that the future would be one where online and offline strategies were much more connected.
Dealers felt that the use of online strategies and e-commerce needed to be considered alongside and complementary to their offline initiatives, and that strategies and programs in future would have to contain elements of both.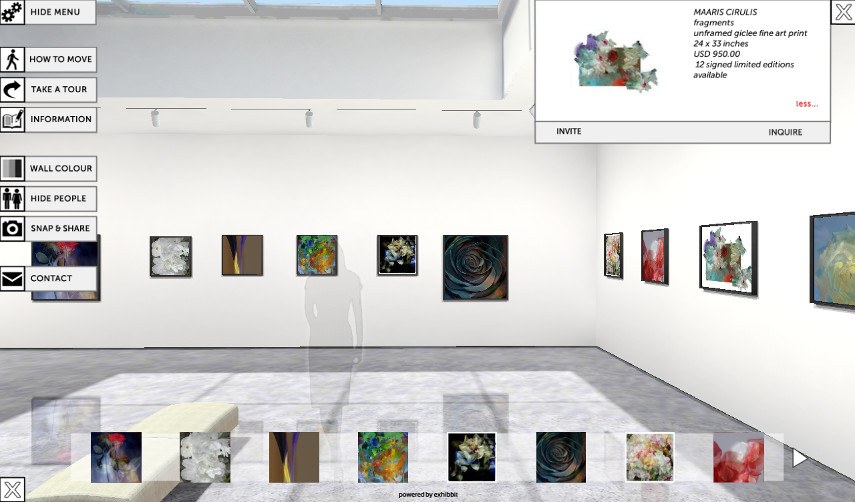 The move towards better technology to keep the art in flow appears to be irreversible. The online \"habit\" is slated to grow as the years pass. Seen here is an online gallery
'…There is an incomplete urge to consider online sales as a separate vehicle and many of my colleagues put effort there as if it is a separate business distinct from other marketing and communication channels. It is clear that using new technologies and delivering a better user experience are helping many firms to increase education and engagement. I do not believe it is, for those of us selling more valuable works of art, a stand-alone tool, but rather one important one among many channels through which we enhance the experience of our clients. Too much of the online experience is contemplated as a 'buy it now' feature and should be 'engage now'…'
While most saw online strategies as a complement to efforts elsewhere, some were increasing their investment online more dramatically, shifting to an online-only model with exhibitions in satellite locations and pop-up spaces, as strategic and cost concerns already apparent before 2020 had forced some businesses to evolve. This will undoubtedly continue to promote the inclusion of galleries without a physical premise in art fairs and gallery associations as these galleries move further into the mainstream.
Price transparency has been an important and much debated aspect of the development of OVRs and one welcomed by collectors. It was also shown in this and other research to be successful for many dealers.
A survey by Artsy of gallery professionals in 2020 (including both partners and non-partners of the marketplace) indicated that galleries posting prices were six times more likely to make sales on online platforms during the year. A majority (66%) of those surveyed posted prices, and of those, only 5% reported not making a sale in 2020.59 The demand for greater price transparency was also highlighted by HNW collectors in 2020, and the majority felt it was important or essential to have a price posted when they were browsing through works of art for sale online. To what degree the market stays online when the COVID-19 pandemic subsides has been debated often during 2020. All indications from galleries and auction houses suggest that, for the most part, e-commerce is likely to account for an increasing portion of their turnover in 2021and beyond. While collectors have stepped over the line into online buying during 2020, and some have shown high levels of activity, it still may not be their preferred choice for viewing or purchasing art in the future. Therefore, how to ensure that the increase in digital sales and communications exists well alongside the excitement and social contact that comes from visiting exhibitions and attending live events is a question that businesses are all still facing.
Overview
In 2009, in the fallout from the global financial crisis, the number of billionaires worldwide fell by 30% and their wealth plummeted 45%. In 2020, the number of billionaires rose 7% and their wealth grew 32% over the year.
Surveys of 2,569 HNW collectors conducted by Arts Economics and UBS Investor Watch in 10 markets indicated active engagement in the art market despite the COVID-19 pandemic. 66% of those surveyed reported that the pandemic had increased their interest in collecting, including 32% who reported it had significantly done so.
Millennial HNW collectors were the highest spenders in 2020, with 30% having spent over $1 million versus 17% of Boomers.
Despite the restrictions in place, HNW collectors still purchased through a range of channels, with 81% having bought art from a gallery in 2020, and 54% at auction.
Dealers were the most preferred channel for purchasing art, with the majority of HNW collectors (57%) preferring to buy from their gallery or physical premises, while 29% liked to purchase from them online and 14% by phone or email.
36% of HNW collectors would prefer to purchase art from overseas galleries in 2021, with 43% opting for local businesses, and 21% being indifferent.
46% of HNW collectors focused only on galleries they had bought from before in 2020, with a further one third doing this alongside being open to working with new galleries. 41% were also only buying works of artists familiar to them or whose work they had bought before.
HNW collectors will be active in the market in 2021, with the majority (57%) planning to purchase more works for their collections, and just over one third (35%) planning to sell works.
The future in the aftermath
The art market has been uniquely placed to struggle with the realities of this pandemic, being populated largely by small businesses that rely on discretionary or non-essential purchasing, and which are strongly dependent on travel and personal contact. While many businesses are optimistic about a somewhat better year ahead, the economic fallout is likely to extend well into 2021 and beyond, and will continue to place substantial challenges on those businesses already in a situation of financial risk.
In recent years, the art market has continually been shown to be top-heavy in nature, with businesses at the higher end of the market tending to show stronger growth in sales than small and mid-sized businesses.
The economic issues brought about by the crisis in 2020 could intensify this polarization if it accelerates the decline of smaller businesses and strengthens the position of those at the higher end of the market, where buyers may be more insulated from economic trauma. Prior work in the economics and sociology of organizations in crises has shown that the uncertainties they pose can often accentuate the divides in a market and lead to greater concentration at the top. In an attempt to reduce uncertainty and enhance business survival, organizations faced with crises often adopt a more social orientation, basing transacting on the social position of the partners they exchange with and increasing exclusivity in their exchanges. The greater the uncertainty and risk, the more likely they are to engage in exchange relations with those they are familiar with and have transacted with in the past.
Another outcome of high uncertainty is greater engagement with organizations and individuals of similar market status, which is used as a measure of quality. When quality cannot be directly observed, an increasing number of ties to higher-status actors (for example, galleries or artists) is used as a measure of perceived value and esteem, while a lack of such ties (or ties to lower-status actors) deflates these valuations. The greater the uncertainty, the more each actor relies on the status of others to infer their quality, and the more they realize their own status is contingent on the status of their affiliates.
So as uncertainty increases, relationships and exchanges become more exclusive, and to the extent that businesses and individuals generally avoid exchanges with those of lower status, the only transactions that can be consummated are those among actors of roughly equivalent status, making the market both more homogenous and more exclusive.
The survey of HNW collectors reflected some of these interactions in 2020, with relatively few collectors (21%) actively looking for new galleries and most working with ones they already had relationships with. Dealers at the higher end of the market also had a significantly lower share of sales to new buyers, transacting more with their most established clients.
Most collectors were also sticking to the artists they knew, and only 5% were actively searching out new artists. If this applies to a wider collector base, it will reinforce the status quo, maintaining the position of well-known artists and galleries and making it harder for newer and younger ones to establish themselves or gain a competitive foothold.
However, crises can also bring significant restructuring and innovation within markets. The pandemic created an exogenous shock that has provided the impetus for change and restructuring, encouraging new collaborations and working practices, with the most fundamental shift being to an increasing share of online sales and exhibitions.
Some felt that this movement online could also have a democratizing influence and reduce the hierarchical nature of the art market by leveling the playing field. While an increased focus on e-commerce by collectors has helped some smaller galleries, provided they are adept at online sales and promotion, many of the most visited third-party platforms and online viewing rooms still favor larger galleries and auction houses and branded artists.
The biggest challenge remains in how to attract audiences in the first place and how to convey quality amid an increasing volume of online offerings. How prominent a business is online and the quality of their products are two key attributes for making sales, however, mainstream online markets have shown that the more crowded they become, the greater the influence of prominence over quality, as quality and reputation signals become lost in increasingly noisy environments. Collectors already remarked on the extent to which they had become overloaded by online content, making it difficult to discover new galleries and artists despite the expanding amount of information that has gone online in 2020.
Another reaction to organizational crises that is relevant to the shift to online sales in the art market, can be a push to conformity. When businesses are faced with a crisis and are all reacting to a similar set of circumstances, there can be a trend to copy or follow the lead of peers who appear to be successful, in order to try to reduce risk and maintain position.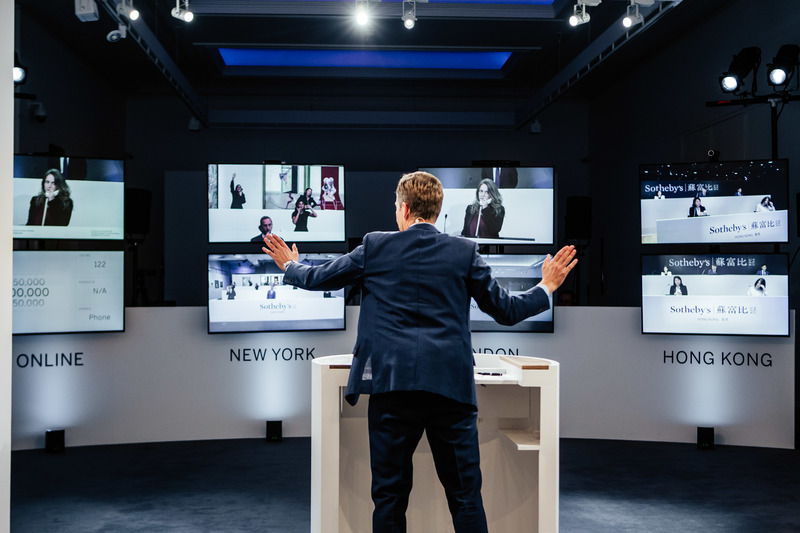 An online auction in progress at Sotheby\'s
Despite attempts to differentiate themselves, organizations all reacting in the same way to similar constraints become increasingly alike, and the market becomes increasingly homogenous. When some organizations come under pressure, they may also consciously abandon efforts to distinguish themselves and instead seek safety by a kind of conformity or follow-the-leader pattern of behavior. This trend was noted in the mid-year survey on galleries and continued to be relevant throughout the art market generally for 2020. Despite having a very wide diversity of content, many offerings were delivered in similar ways by auction houses and dealers, using the same tools and presentations, often benchmarking competitive offerings from peers, making it more difficult, especially for new collectors, to distinguish between them at a superficial level and determine quality. As noted in the report, collectors have commented anecdotally that in some cases the businesses that stood out the most were in fact those who had opted for different and more individual approaches, including, but not limited to, low-tech and offline outreach.
While new technologies have therefore undoubtedly been useful for businesses operating in the market, the extent to which the large volume of competitive offerings has overwhelmed consumers has reduced their marginal benefits. While having an OVR seemed to have been a requirement in 2020, they did not automatically confer a benefit or guarantee successful sales, and focusing on strengths in content, knowledge, and contacts remained more of a differentiator in most cases.
Despite these reservations, online sales have undoubtedly provided a lifeline for many businesses, offering them a way to maintain sales where offline contact was not possible. There seems to also be a general consensus that many of the changes introduced in 2020 were not transient, and e-commerce is likely to persist as a growing portion of the market's turnover.
One appealing result of the move to more online transactions is price transparency, which will not only encourage new collectors but also help expand interests of existing collectors to new artists.
Given this transformation, most businesses and collectors are still struggling with how to balance a more online-based market with the shared experience, social contact, and excitement of discovery that comes from visiting exhibitions and sales offline. Collectors may buy online in some cases when they have to, but would not necessarily choose to do so entirely.
Again, the survey of HNW collectors showed that while they have been active online in 2020, including purchasing at the high end of the market, this is not their preferred choice for viewing or purchasing art, with 75% of those with an opinion either way preferring to look at art for sale at a physical or live exhibition. Nonetheless, the step into online purchasing that was thrust on collectors in 2020 has reduced some of the psychological barriers to entry for some, and where experiences were positive, will likely encourage them to do so again, which could be an important development for the market.
While online sales opens the market up to a much vaster global audience, some in the sector fear that the new offline market that emerges in 2021 will in fact get smaller. Dealers have voiced concerns over closures and downsizing or 'the shrinking gallery world', and the effects this might have on the infrastructure of the market and representation of emerging artists. The potential of events becoming smaller and more exclusive as distancing requirements endure has also caused concern that the core art market will become more closed and narrow at the top, operating on a two-tier system of high-end offline sales and events, and a much wider low-end, predominantly online marketplace.
There does appear to be a strong appetite from both collectors and the art trade to return to offline interactions and in-person events. The majority of collectors surveyed would be willing to attend a local exhibition or art fair in 2021, while 45% would attend an overseas event. The surveys also indicated that when a successful vaccine rollout has been achieved, willingness to travel and attend events will expand. While it is likely that local events will see increased attendance in the first half of 2021, there is lingering reluctance to travel generally. This is reflected in the more general assessments of travel sentiment. UBS Evidence Lab data on US consumer confidence and travel showed that only around 10% of respondents to their surveys felt comfortable travelling at the end of the first quarter of 2020.
This peaked in September (36%) but has declined subsequently with new strains of infection and intensified waves of the pandemic. In late January 2020, just over one quarter (26%) of respondents in the US were willing to travel, although 47% felt they would be willing to do so in six months or more.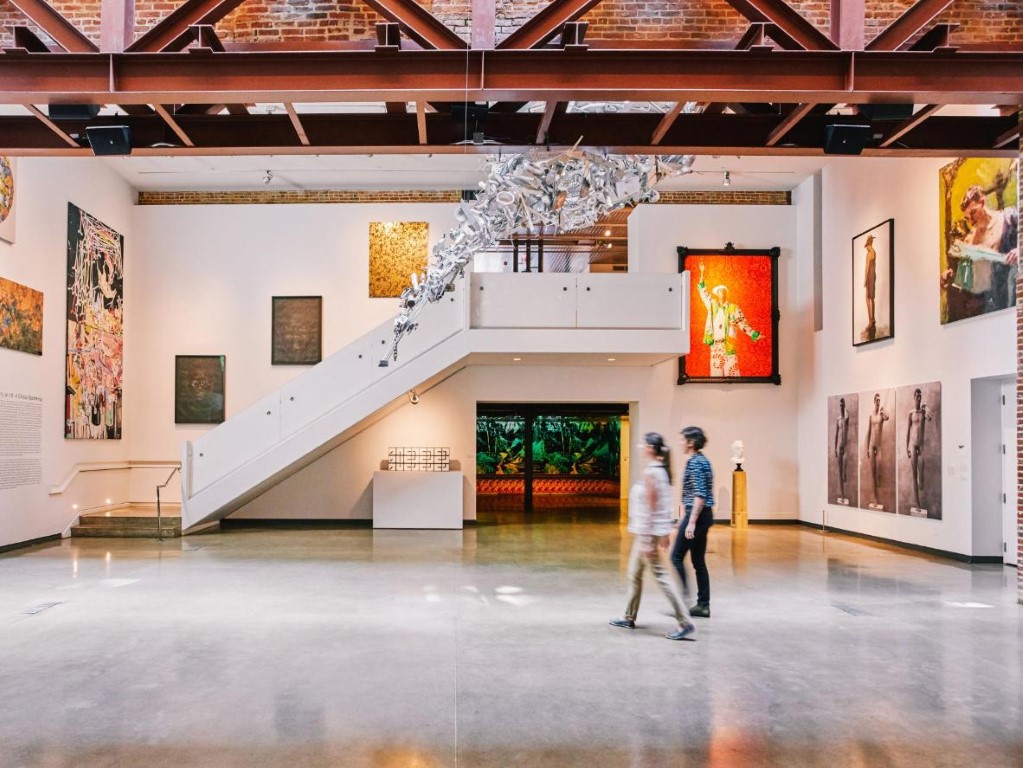 While the ideal situation is that we can go back to galleries and look at paintings physically, the future will never be the same again. Nobody can go back to the \"way things were\"
The market has been heavily event-driven over the last decade, with live auctions, art fairs, and exhibitions central to the exchange of information and sales. However, there were concerns about the density of the calendar and the sustainability of travel even before the pandemic, and it seems likely that collectors may consider more carefully the number of events they attend in future. Dealers were already auditing their art fair participation as well as the events that are traditionally associated with exhibitions, with some stressing their increased focus on smaller, more personal, content-based attendance at galleries versus crowded, large-scale openings. Some galleries noted that collectors were already spending more time in their galleries as larger events were cancelled, and, for some existing clients at least, this had been successful in allowing slower and more focused interactions and better sales. The auction calendar is also under review and is likely to continue to evolve in 2021, with a mix of online-only, hybrid, and live sales, as well as continued collaborations with galleries, fairs, and other actors in the market. How auction houses market key works and collections and how and where they are viewed before a sale is also changing in some cases, with a focus on accessibility and convenience for collectors and vendors.
While international travel may take some time to revive, foot traffic statistics from UBS Evidence Lab show some early indications of an eagerness to return to live exhibitions. Based on an index from before the pandemic began in the US in January 2020, foot traffic in galleries dropped dramatically at the end of the first quarter of the year, and remained persistently down for most of the rest of 2020.
However, there has been a significant upturn in January and this is likely to continue as the rollout of vaccines begins to make progress, helping to rebuild sales at a local level.
Without many international events, sales at more local and regional levels were emphasized in 2020, however, international exchange and communication remain at the core of the global art market. As noted at the outset of the report, those markets that maintain a healthy flow of cross-border exchange are likely to see the most positive future growth scenarios.
In the short-to-medium term, in the absence of the movement of people, the relatively unencumbered flow of art could become even more important for market growth.
One of the most serious impacts of the COVID-19 pandemic on the wider art economy will be its effects on employment. A significant number of businesses in both the dealer and auction market downsized in 2020, and this rate was highest for larger galleries and top-tier auction houses. While there have already been several gallery closures, there are concerns that more businesses may be under threat as supports end, eviction protections are removed, and businesses default on accrued rent payments. Dealers and auction experts noted anecdotally that some larger businesses, while remaining open and profitable, were shedding employees and closing premises as part of cost-cutting drives, while others were focusing on accessing cheaper and fewer premises, all potentially negatively affecting the market's economic contribution. While some businesses maintained profits by reducing their staff and substantially reducing the costs of travel and exhibitions, these employment losses and the reduction of events have significantly affected the art market and the wider network of ancillary businesses it supports. The art market makes a substantial economic contribution in employment, revenues, and the nurturing of specialist knowledge and skills, not just in itself but also through a network of ancillary businesses that support the art trade.
The value added by the sector comes both from the businesses that are directly engaged in the art trade and across a range of ancillary service industries that it supports. Most of these are highly specialized businesses in their own right that would find it hard to exist without the art market, and they, in turn, support a range of knowledge-intensive jobs. The reduction of employment and spending in the art market and the cancellation of large-scale events and exhibitions therefore has wider implications in the global economy that will continue to unfold in 2021.