Abhishek Kumar
JANUARY 17, ON THIS DAY
Arthur Burdett Frost is one of the most influential and iconic American illustrators of the 19th century. His illustrations have become a cornerstone of American visual culture, appearing in magazines, books, and advertisements throughout his career. His work, which often featured animals, rural scenes, and children, was highly influential on the development of modern illustration. Arthur Burdett Frost was a leading figure in the art world during the late 19th and early 20th centuries. He was known for his illustrations and comic strips, as well as his renowned book illustrations. His work was characterized by an attention to detail and a whimsical, often humorous style. Frost was a major contributor to the development of the Golden Age of American illustration, and his works remain among some of the most iconic pieces of the era.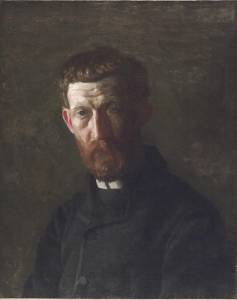 Frost was born in Philadelphia, Pennsylvania, and trained as an engraver. He studied at the Pennsylvania Academy of Fine Arts and the National Academy of Design in New York. Frost began his career as an illustrator and cartoonist in Harper's Weekly in 1876 and went on to work for other magazines such as Scribner's, Life and the Saturday Evening Post. He was known for his detailed, expressive drawings of animals, which he produced for books and magazines. He also drew comic strips, including A. B. Frost's Comic Almanac and The Country Boy and His Dog, which ran in Harper's Magazine from 1883 to 1891.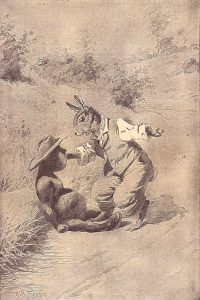 Frost's illustrations were known for their humor, wit and attention to detail. He was an avid outdoorsman and often used nature as a source of inspiration for his drawings. The ability of Frost to portray any scene, whether humorous or not, made him an exceptionally adaptable artist. He was able to create drawings in a variety of styles, depending on the scene or medium, including grotesque, intricate, and rough. Out of the Hurly Burly, a book by Max Adler, served as the inspiration for his first pictures. Everyone concerned was surprised by the book's popularity, which fortunately led to Frost's successful career as a well-known and in-demand illustrator and provided him with opportunities to illustrate for magazines and newspapers.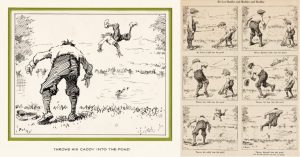 Frost was regarded as "a master draughtsman" from the start of his career as an illustrator. Pen and ink drawings made by him for the 1874 book Out of the Hurly Burly were then cut by an engraver and printed using the original wood block. His pen-and-ink illustrations for the Uncle Remus characters were improved as a result of the much better procedures that had replaced the time-consuming woodcut process by the time he was working on them.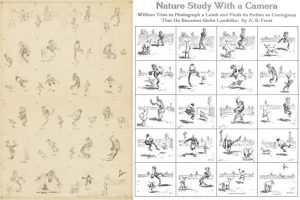 When Arthur Burdett Frost was rightfully admitted into the Society of Illustration Hall of Fame in 1985, his reputation as a key figure in American art history was renewed. We can learn the most about him from his contemporaries, like Joseph Pennell, who vehemently said in 1920 that "A. B. Frost is the sole humorous artist we have or have had; the rest are largely a disgrace even to this land of artless, juvenile vulgarians." Art editors are no longer alive, but Frost is still alive.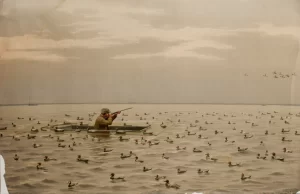 Frost was an avid outdoorsman, and his illustrations and cartoons often featured rural scenes. In addition to his work as an illustrator, Frost was also an accomplished watercolorist who painted landscapes and animals. He was a member of the National Academy of Design and the Society of American Artists. He was also a founding member of the Philadelphia Sketch Club. Frost died in Philadelphia, Pennsylvania, on August 9, 1928. He is remembered for his iconic illustrations of the works of Mark Twain and for his other illustrations and paintings. His work is still highly regarded and his influence can be seen in the works of modern illustrators such as Chris Ware and Dan Clowes.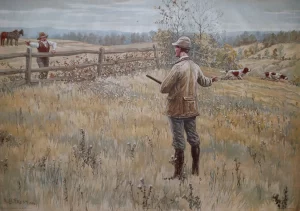 Sources: