Tsuktiben Jamir
A long-awaited good news for all the art lovers. After being shut down for several months owing to the pandemic, the Sculpture Park in Jaipur, a well-known tourist attraction and a gathering place for art lovers from across the globe, has finally reopened as part of its third edition. Both residents and tourists have expressed delight and joy at the park's reopening, which allows them to once more enjoy the exquisite sculptures and works of art on display.
The Sculpture Park, which was inaugurated in December of 2017, is located in Madhavendra Palace, Nahargarh Fort of Jaipur and is home to about 100 sculptures made by prominent artists from all across India. It is India's first park dedicated to contemporary sculpture. Each sculpture in the park is a reflection of the incredible versatility of the rich Indian culture. Moreover, each sculpture is individually crafted with love and passion for the art, ranging from abstract pieces to lifelike depictions of people and animals.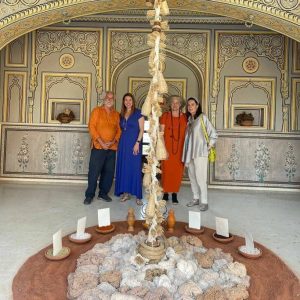 Due to the pandemic that put everything on hold, the park was also in lockdown for a good number of months. However, with the slow easing of restrictions by the authorities, the park has finally been decided to be reopened while strictly following all essential safety procedures for visitors, employees and the likes. Authorities make sure that the park is sanitized daily to protect everyone's safety, and all visitors are required to wear masks and maintain proper social distance.
This edition is going to be curated by Peter Nagy and will showcase works by talented artists from all over the world including Andrea Anastasio (Italy), Rui Chafes (Portugal), Mario d'Souza (France/India), Henrik Eiben (Germany), Bene Fonteles (Brazil), Martand Khosla (India), Rahul Kumar (India), Ottonella Mocelin & Nicola Pellegrini (Italy), Karim Noureldin (Switzerland), Pietro Pasolini (Italy), Swapnaa Tamhane (Canada), Lorenzo Vitturi (Italy), Daisy Xavier (Brazil). This exhibition will last from 26th February, 2023 till the 1st December, 2023.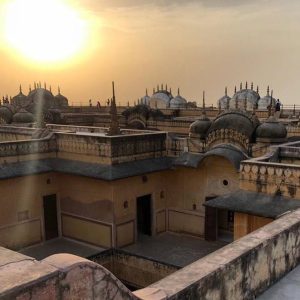 The park's authorities have also confirmed that they will be organising various art events as well as exhibitions in the near future, which will include workshops and talks by eminent artists. Such events will allow visitors to know about the artworks in detail as well as interact with the artists who made them, making the entire experience more engaging and worthwhile.
The Sculpture Park's reopening after withstanding an unprecedented pandemic is a heart-warming testament of resilience and optimism. It serves as a constant reminder that despite life's trials and circumstances, there are always rays of inspiration and delight. It is also a testament of the immortal beauty of art as well as the human spirit. Many enthusiasts have already visited the park since its reopening and there is a renewed sense of excitement and eagerness. So, what better time than to experience the wonders of the Sculpture Park in Jaipur than now!