Meet curator Lina Vincent. The Pothi team met up with her (over the phone, of course) to talk about her journey and her world of art. If you are in Goa, you probably know that she curates for the Serendipity Arts Festival  
Lina Vincent has been an observer of art and a curator since the last two decades. She was trained as a printmaker and got her BFA from the College of Fine Arts, Chitrakala Parishath, Bengaluru. She finished her master's degree in art history in 2001.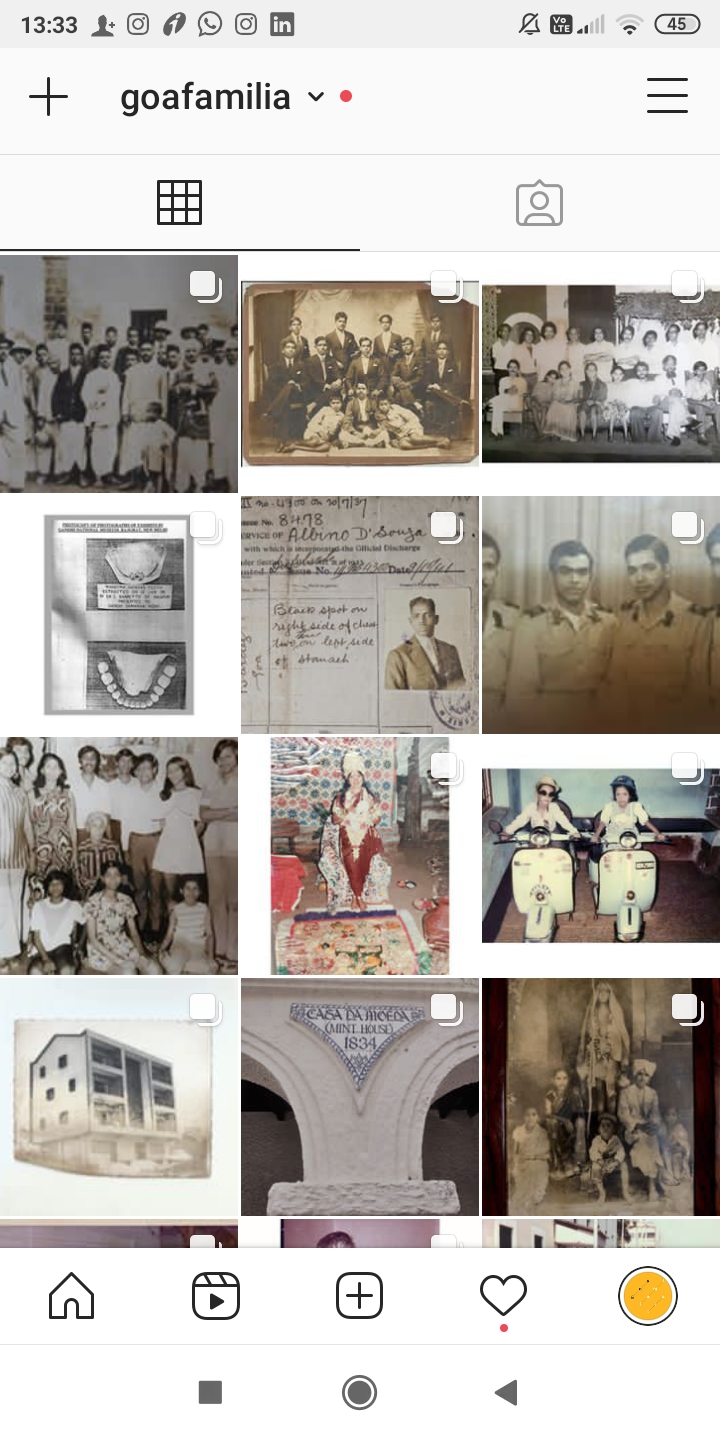 Ever since then she has delved deeper into the world of art, visualising and creating various art shows that seek to give you a better understanding of where the current visual language is taking us. She is a voice of our culture, and the fact that she has the ability to be simple in her explanations and her measured responses, make it really educational and fun to talk to her. Her simplicity is refreshing in an art world replete with jargon. That quite a lot of her work involves taking unheard contemporary voices to the mainstream, makes her work not only challenging, but also illuminating.
Lina has another talent as well. While she studied art, she loves the written word and is a good writer herself. Which makes her a better curator because curation involves making something abstract, like visual language, intelligible to a larger audience. And that requires a deeper way of understanding how to vocalise something that is not spoken language. "During my college days, while I studied printmaking, I was also interested in writing. And I wanted to write about my classmates and their work in a way that shed light on what they were doing. I liked being amidst art works and talking about them, and that led to my desire to bring about a connection between artworks and the observer. The audience is important because they also bring about a certain value to art. That's how I got into art curation. Most of what I have learnt about curation, I have learnt on the field by visiting exhibitions, by working with artists, by visiting artist studios and learning the practicalities of the actual practice," she says.
"I do stay connected to printmaking. I have worked on several large expositions and workshops and have had many interactions about printmaking. However, I realised that I was not very interested in doing my own work or showcasing it. I continue to remain an artist. I draw and sketch, but my work is mostly for myself. However, as a trained artist, I have an advantage because it gives me a certain integrated perspective that someone coming from an entirely theoretical background does not have, while engaging with art. It gives me a lot of satisfaction in knowing that artists also respond really well to that understanding," she adds.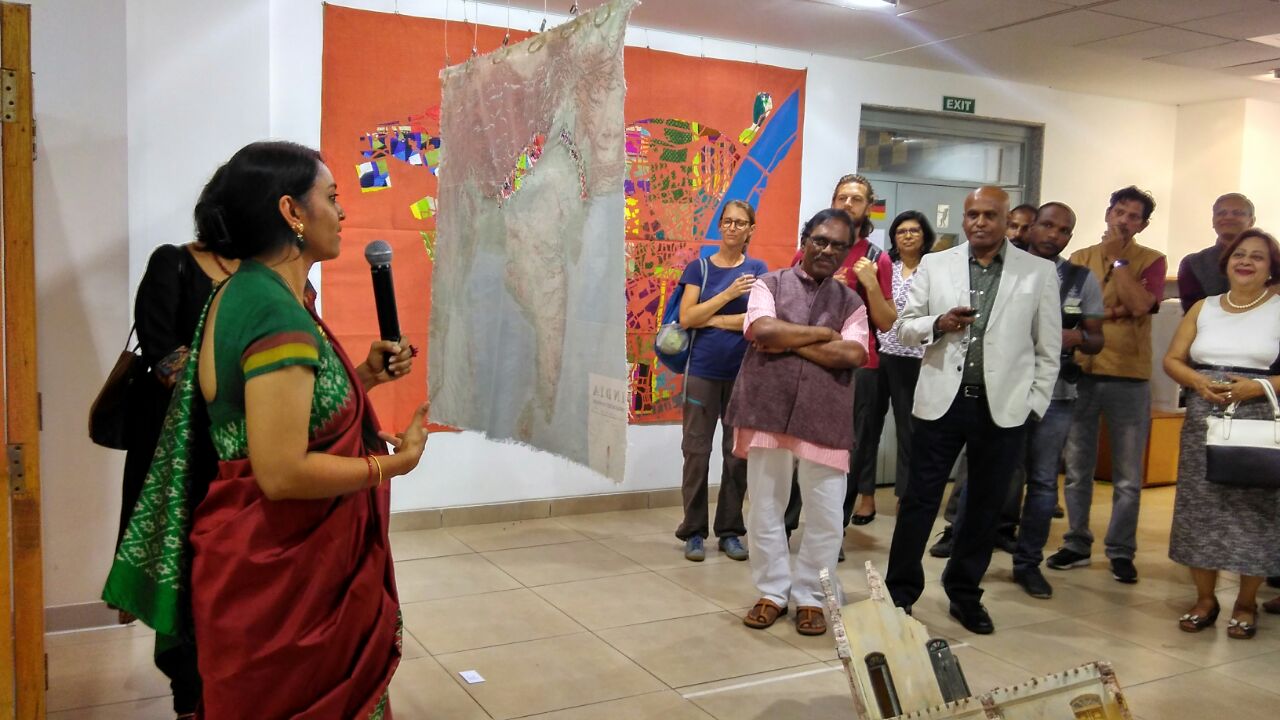 While she enjoys the thrill of being a part of an exposition as an artist, her primary concerns are different. Her effort is to understand art and the process of art-making in a larger historical and cultural context. "People have actually invited me to be a part of some thing and it gives me a great thrill as an artist. But, yes, there is a difference in the things that you are looking at, what you want to do with the material you have. My art practice is about working with people who do art. Putting together the art of somebody cohesively… that is my art practice. There is a lot in that space, in understanding and in writing, displaying and looking at visual languages. It is all a part of my practice. So, I would say that while as curators we are looking at different things, in the end it is a larger world with the same flavour," she adds.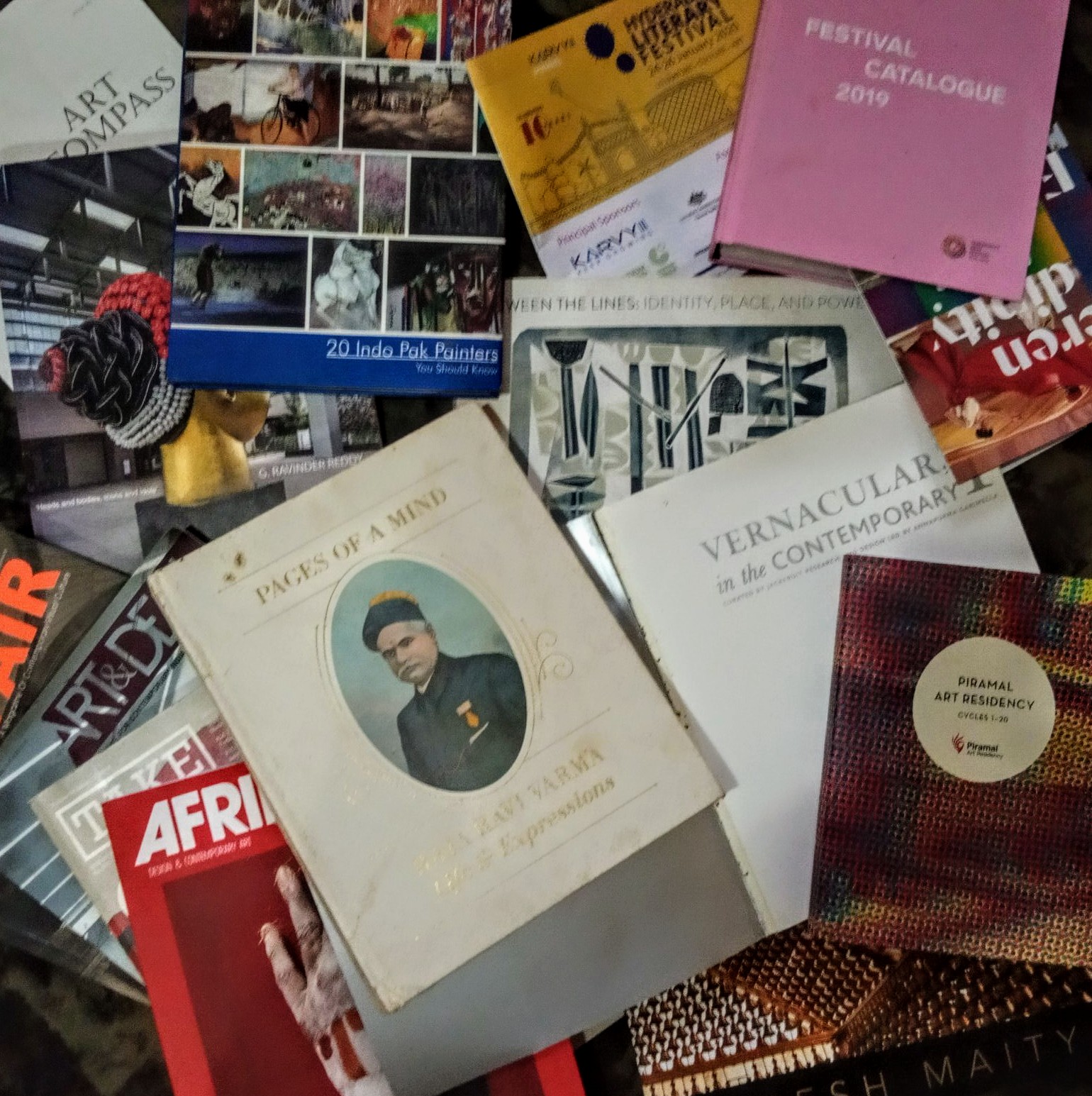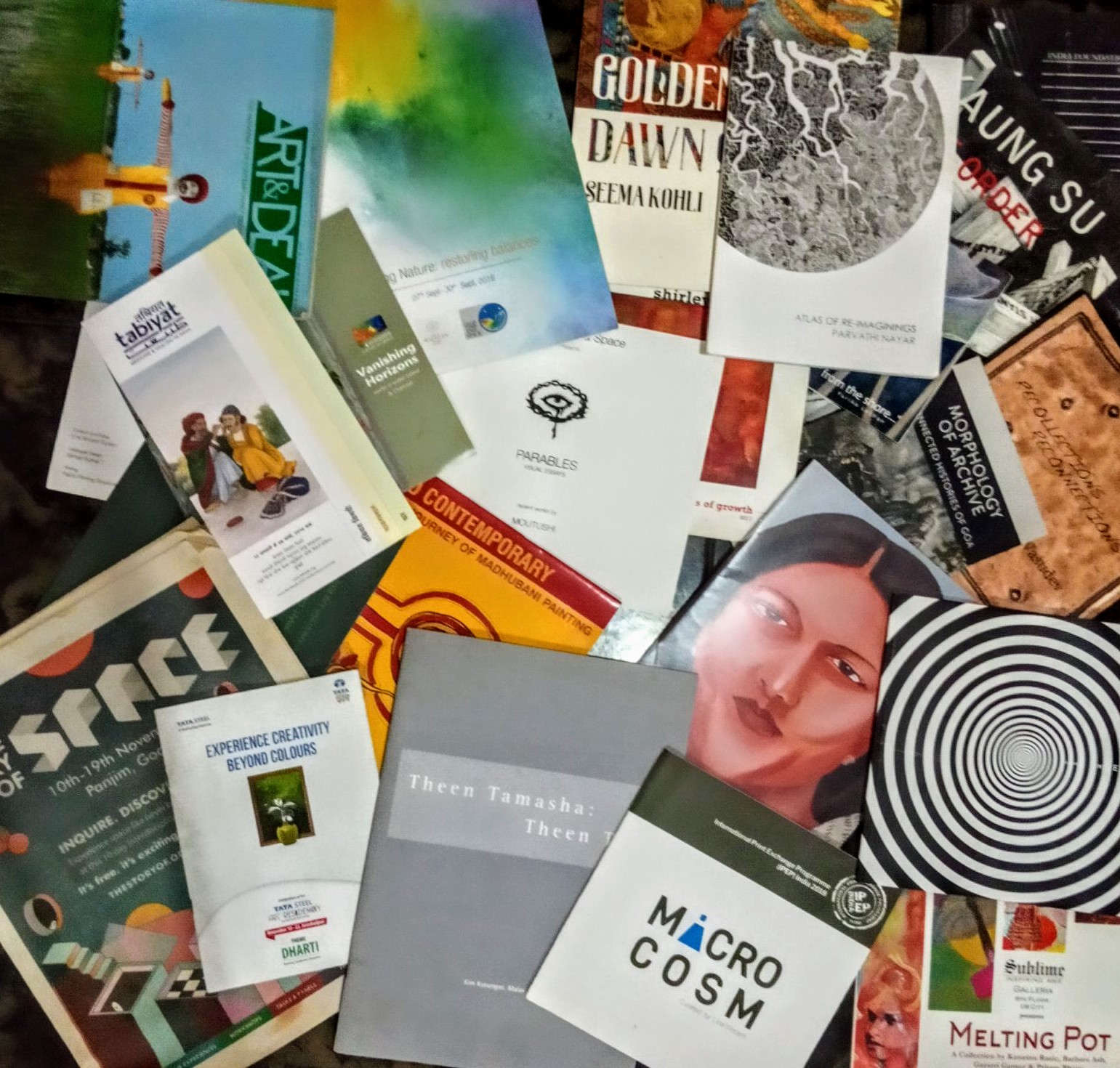 A sizeable amount of Lina's work is with young artists. "I work extensively with young artists. For 15 years, I have actively mentored and kept long term engagements with young artists. There are artists that I started working with 15 years ago and now they are established. I like to discuss with the artist about their work and where they are heading," she says.
Her acute sense of how the art world works also gives her an insider's view on what may be going through an artist's mind. "Many young artists who come out of institutions believe that if they produce certain kind of work, they will be picked up by a gallery.  They understand it as a certain kind of success. It is not entirely untrue in terms of recognition or monetary gains or popularity. But a more regarded understanding of an artist's journey is something that has many more layers. It's not only about that particular kind of worldly success. That's one of the first things that I talk about as a curator. The understanding that a curator will pick up my work and put it in a gallery and I will sell my work, is not a formula.  But the value of having a curator, is to be able to have a conversation and a dialogue about the direction one's work is taking. It is about the expanding world of ideas. It is a collaboration. I think via dialogue I can contribute to the growth or understanding of a young artist."
Elaborating on her curatorial practice, Lina says, "There are many different ways one looks at a work of art. It's not one singular thing. I have really enjoyed working on group exhibitions because I like to break hierarchy and have a mix of voices. I have made several attempts at introducing "vernacular" art into the regular urban contemporary exhibitions, which is often considered to be in the sphere of fine art where formally educated artists function. But it should not be so always. The world of art is highly complex and requires various viewpoints to be truly effective."
Lina's process of curation has two main approaches.  "Sometimes a gallery invites me to propose an exhibition and I develop something that is suitable for them as well as for me. Sometimes, an idea might come to me in the middle of the night and I let it incubate till the right space or platform comes along. It is an organic process. It could be some art that I saw in a festival, or something that I saw in a gallery and something that I saw on the internet. I see how these works begin to converse and, suddenly, there is a show that comes together in my head, organically. Not that I don't always follow a format when I have to. After all, this is my bread and butter. Sometimes, I have to accommodate something as per a preset requirement. But that's fine as long as it continues to be about working with artists. That keeps me happy," she says.
We know, in the current situation in the country, that artists who come from smaller places, especially rural areas, do not have access to curators or even platforms that can showcase their art in a way that it reaches the public consciousness. What does she have to say about that? How do we negotiate this difference in access? "This is a perpetual grey area in how our art institutions have been functioning. This is also how the art industry functions. The metros seem to be the main centres of art. This is where my point of mixing voices and breaking hierarchies begin to make an impression. When I speak to young artists, I feel connected because many of them feel comfortable enough to contact me and ask for advice. They send me works and ask me to show it via my curatorial practice. At the end of the day, you cannot blame anyone else. You can't blame the government or Mumbai or Delhi. You have to make your own path, and there are avenues to make that happen. Perhaps, twenty years back we did not have tools from the Internet or the digital world which were democratic. But now it's different. For instance, I am working with artists from Madhubani and Ranchi and other such small places now. They send me images over WhatsApp or some other such platform. They can even send their works to foreign galleries and museums. Even museums are picking up work from virtual platforms. The thing is, an artist has many tools today and they can take themselves forward using them. That is the first step and it is far more easily facilitated today. I can also talk to them any time about the practical issues they face. We can discuss from a conceptual or theoretical viewpoint how they are growing in their creative pursuit and so on. There is no one-size-fits-all formula. There are so many great young talents out there now. It is good to see that the pandemic has brought out so much work to digital spaces like Instagram. A lot of great young work is being seen. So, I think even small towns and cities have access to a larger world and artists from there too can change things."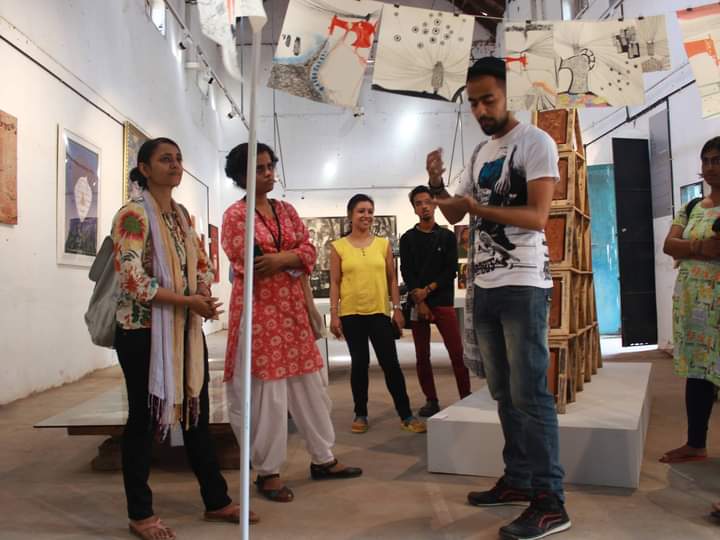 She feels that there has to be a collective understanding of what the process of discovering and presenting art means. "Some lethargy can creep in in places like Goa, which are not at the forefront of what is considered as mainstream. Though it appears to be slow, but actually, so many things are happening here. The problem is big events come and go, and an artist may not feel propelled enough because the importance is always given to some other star, but the bigger thing is good art is happening here right now and we need to see that," she says.
While she agrees that pitfalls and biases are inherent, she does not believe it is an insurmountable problem. "I come from Bangalore and in my twenty years I have experienced various things. Which is why I am interested in working with galleries in the South and create opportunities for young artists. I am not saying that I would not work with anyone else. I do not want to take an extreme view of the problems that exists in the art world. I think we have to work together to change things. You cannot lay the blame on anyone in particular. It does not work that way. You have to work locally, build locally and bring about a lasting change. I can actually see some of those changes happening. For instance, I have been working with a set of young artists here in Goa since 2014. I have been seeing their work and it is incredible the kind of change that has taken place. We can contribute in our own small ways and that reflects in a tangible way. Basically, you plant the seed of change, and it will grow into something beautiful. The blaming can go on forever, what matters is what we are actually doing to bring about a change," she elaborates.
As we conclude the first part of this interview, her idea that we are the ones who can make change happen and better the world around us, makes not just for a good art lesson but also a life lesson.