Abhishek Kumar
JANUARY 09, ON THIS DAY
William Powell Frith was an English painter and draughtsman who was highly influential in the Victorian art scene during the mid-nineteenth century. He is best known for his large-scale narrative paintings that capture the diversity of Victorian society and culture. His works often depict scenes from everyday life and feature characters from all walks of life. Through his works, Frith gave a unique insight into the Victorian art scene, often showcasing the diversity of the people and the cultures of the time. He specialized in portraiture, genre painting, and historical painting. He was particularly interested in capturing the social dynamics of the time, and many of his paintings feature a wide range of characters from different social classes.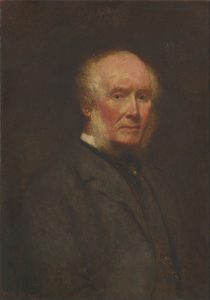 William Powell Frith was born in Aldfield, Yorkshire, England on January 9, 1819. Frith showed an early interest in art, and at the age of 14, he was sent to London to study with the portrait painter John Jackson. He studied with Jackson for six years, and during this time he exhibited a number of paintings at the Royal Academy. He began his career as a portrait painter, but he is best known for his large, crowded paintings that depicted contemporary life in Victorian England.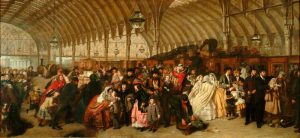 Frith's work was highly reflective of the Victorian era in which he lived. He often painted scenes of social gatherings, such as in his famous painting, "Derby Day," which depicted a large crowd at a popular horse race. Frith also painted historic scenes, such as his painting of the coronation of Queen Victoria in 1837. His paintings often featured intricate detail and a great level of realism, making them highly popular and sought-after. Frith's works often featured a strong moral message and a commentary on the contemporary social and political issues of the time. He often used his art to challenge the status quo, often criticizing the aristocracy and the wealthy. Through his art, he was able to give a voice to those who were often overlooked. His works often depicted the struggles and injustices faced by the working classes, as well as the emergence of new industries and technologies.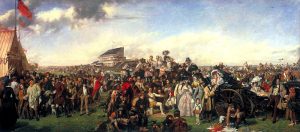 Frith was also an advocate for the arts and often spoke out in favour of the importance of art in society. He was a founding member of the Royal Academy of Arts and was heavily involved in the promotion of art education in Britain. He also helped to popularize the Pre-Raphaelite movement, which was a major influence on Victorian art. Frith's work was also highly influential in the development of the Pre-Raphaelite movement. His works often featured bright colours and intricate details, which was in stark contrast to the more traditional and muted tones of earlier works. His works were often praised for their realism and vividness, which helped shape the Pre-Raphaelite movement's aesthetic.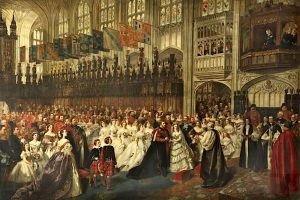 Frith's influence on the Victorian art scene was immense. His paintings were highly praised for their realism and detail, and his advocacy for the arts helped to promote the importance of art in society. Today, Frith's work is still highly sought after and appreciated, and his paintings remain a part of the Victorian art scene. Frith's work was highly respected among his peers and the public, with some of his paintings becoming icons of the Victorian era. He was a popular figure in the art scene and was often invited to exhibit at prestigious galleries, such as the Royal Academy. His works were often well received, often selling for high prices. This enabled him to become a highly successful artist, gaining him recognition and influence in the Victorian art scene. In later life Frith became a popular lecturer and published several books on art. He died in 1909, at the age of 90. He left a legacy of work that has become an important part of the British artistic heritage.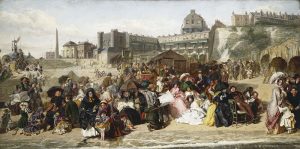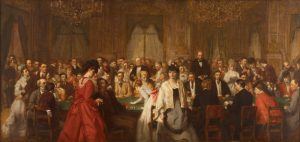 Sources: