A SUMMARY OF THE MOST EXCITING ART NEWS FROM AROUND THE GLOBE
While we focus on Indian art, we can't obviously function in a vacuum. It's a small world and everything is connected, especially on the web. So, let's train our spotlight across the world map to see what's going on — from art trends to socio-political issues to everything that affects the great aesthetic global consciousness. Or, let's just travel the world and have some fun!
Clearing gallery at Bushwick to depart Brooklyn and relocate to Bowery in Manhattan after 12 years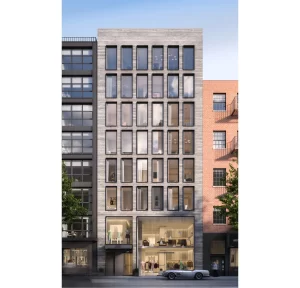 Clearing , one of the New York galleries that helped trigger a groundswell of artistic activity in Bushwick in the early 2010s, is set to leave that neighborhood after more than a decade there. This March, Clearing will relocate to the Bowery in Manhattan, where it will be sited about a block away from the New Museum and the gallery Sperone Westwater. Taking over three floors of 260 Bowery, Clearing will now occupy 6,600 square feet—a smaller amount of space than it had in Bushwick, but in a more central location that puts the gallery a short walk away from a host of Lower East Side art spaces. "There's nothing wrong with Brooklyn, but there's more to New York than Brooklyn," Olivier Babin, the gallery's founder, said in a phone interview. "We're not leaving for a bigger or better space. We're leaving for a better location." The deal was brokered by Kelsey Coxe at Portman Realty, who a spokesperson for Clearing said was attempting to make forays into the art world, working recently with clients such as the artist-run space and bar Beverly's. Read more on Art News.
Thief Who Stole Picasso and Mondrian receives suspended sentence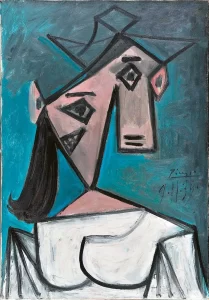 Giorgos Sarmantzopoulos was found guilty of aggravated theft of "things of artistic value that were in a collection exposed to public view, in a public building." The court, however, recognised his "good behaviour" after the heist as a mitigating factor and suspended his sentence pending his appeal, on the condition that he wears an electronic tag and remains within 3 km of his house. The 50-year-old, who told authorities he was professionally engaged in construction work as a painter, admitted to stealing the paintings from what he described as "a passion for art." They included Pablo Picasso's 1934 work "Head of a Woman," Piet Mondrian's "Stammer Windmill with Summer House" (1905) and Guglielmo Caccia's "St Diego de Alcala in Ecstasy with the Holy Trinity and the Symbols of Passion."  Sarmantzopoulos remained at large for a decade after the heist. After his arrest in June 2021, he handed over the first two paintings to the authorities and claimed that the third was destroyed. In court, the director of the museum's collections, Eftychia Agathonikou, said the works suffered damage that cannot be seen with the naked eye: "The irreversible damage was seen during the inspection. The colour consistency was damaged. These works must be kept in special conditions, so they are not damaged." Details on Greek City Times.
TEFAF New York 2023 exhibitor list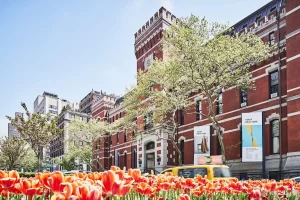 TEFAF New York has named the 91 galleries that will participate in its upcoming 2023 edition, slated to take place May 12–16, with a VIP preview on May 11, at the Park Avenue Armoy. A number of blue-chip enterprises from around the world are lined up to participate, including David Zwirner, Gagosian, Pace, Gladstone Gallery, Gallery Hyundai, Lisson, Kamel Mennour, Massimo DeCarlo, Mnuchin Gallery, Perrotin, Thaddaeus Ropac, and White Cube. Additionally, 13 galleries will participate for the first time, among them Galeria Nara Roesler, Karma, LGDR, PKM Gallery, and Templon. "It's wonderful to return to the Park Avenue Armory and be part of New York's incredible art scene," Bart Drenth, TEFAF's global managing director, said in a statement. "Each year is unique, and it's thrilling to work with this esteemed list of exhibitors to present museum-quality pieces and continue TEFAF's legacy of sharing objects to inspire lovers of art from around the world." Check out the list on Art News.