The process of creating artworks by printing, or printmaking, has had a long and fascinating history. Abir Pothi pays homage to three names that shine in this constellation, all of whom had a birthday month in July
Mukul Dey: Drypoint-etching pioneer, born July 23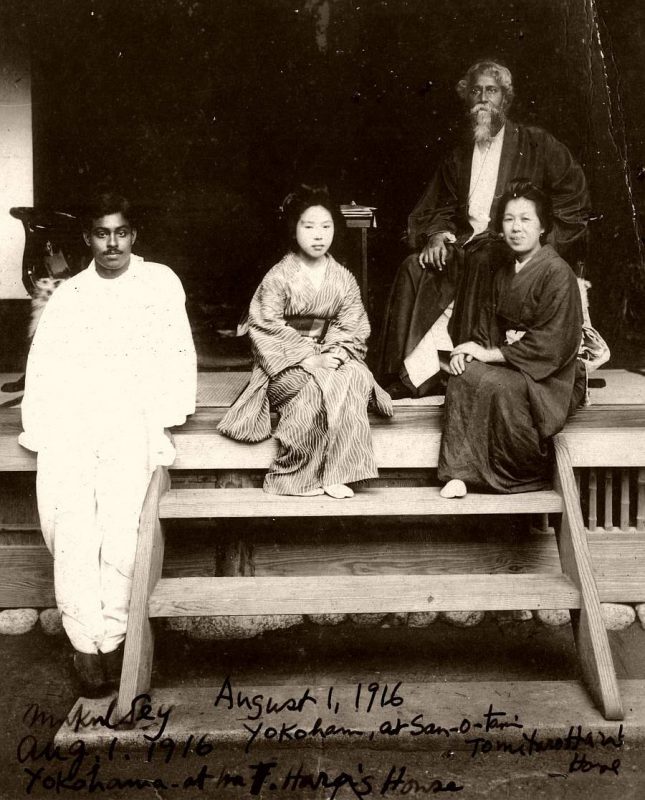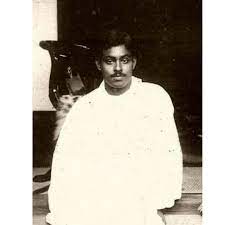 A pioneer of drypoint-etching in India was born in this month, on July 23 to be precise. Painter-engraver Mukul Dey began as a student of Rabindranath Tagore's Santiniketan, but soon became the first Indian artist to travel abroad for the purpose of studying printmaking as an art.
In the early 1900s in Japan, travelling alongside Tagore, Dey had the opportunity to study under Nihonga artists Yokoyama Taikan and Kanzan Shimomura; he also got the chance to observe at close quarters several classical Chinese and Nihonga style Japanese paintings, including the masterpieces of Sesshu Toyo, during a visit to the legendary abode of prolific Japanese silk-merchant Tomitaro Hara.
In 1916, Dey also travelled to America to learn the technique of etching under James Blanding Sloan and Bertha Jaques in Chicago, to whom Dey was introduced by American artist Roi Partridge and his wife Imogen Cunningham. Mukul Dey remained a life-member of Chicago Society of Etchers.
On his return to India in 1917, Dey concentrated on creating etchings as a fine art.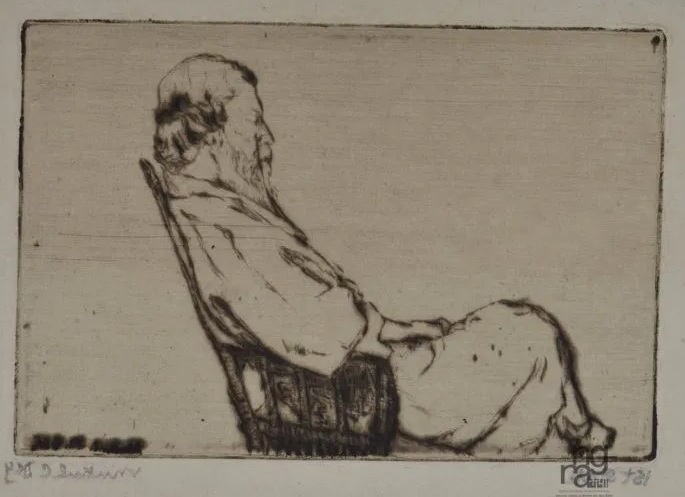 In 1920, he travelled abroad again, this time learning etching and engraving under Frank Short and Muirhead Bone. He studied at both the Slade School of Fine Art and the Royal College of Art in London.
Polish sculptor Stanislaw Szukalski has said that Mukul was desirous of venturing to Paris as an artist, despite Tagore's disapproval — but Szukalski convinced him that it is a "factory for brainwashing" people about who are the true masters in art. He returned to India, much to Tagore's delight.
When the Tagore family of Kolkata created the Vichitra Club at their ancestral home of Jorasanko, Dey became an active member. At Vichitra Club the young and upcoming artists like Nandalal Bose, Asit Kumar Haldar, Mukul Dey and Narayan Kashinath Deval were encouraged to experiment in ever new creative mediums and art forms.
Eventually, Mukul Dey did choose an essentially Western medium to portray various sides of Indian life, unlike artists such as Haren Das, whose woodcut printing technique was more indigenous to Indian culture. Dey concentrated on drypoint etching, a thoroughly European practice. But his subjects were quintessentially desi — river scenes in Bengal, traditional baul singers, the markets of Calcutta, or the life of Santhal villagers in Birbhum, near Santiniketan.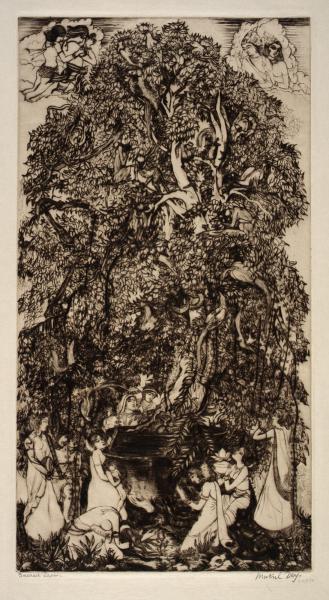 Dey intricately copied the frescoes in the caves of Ajanta in Aurangabad, transferring it to canvas. He did the same at Polonaruwa and Sigiria in Sri Lanka, as also with the frescoes of Sittanavasal cave temple in South India.
Sometimes, Dey painted drypoint etching creations with watercolors, colored pencils or mere ink. He painted the portraits of several famous people around the world, including Mohandas Karamchand Gandhi, Rabindranath Tagore, Albert Einstein, and members of the Tata family.
In his career spanning 60 years, he has created over 100 copper plates and over 2000 paintings and drawings.
Dey went to U.S.A. on Fulbright Scholarship and was the curator of the National Gallery of Modern Art, New Delhi (1953-54). In 1984, Dey was honoured with `Abanindra Puraskar' by the Government of West Bengal. In 1987, he was elected a Fellow of the Lalit Kala Akademi, New Delhi.
Mukul Chandra Dey died on March 1, 1989. The artist's home in Santiniketan, Chitralekha, has been transformed into the Mukul Dey Archives by the Government of Bengal.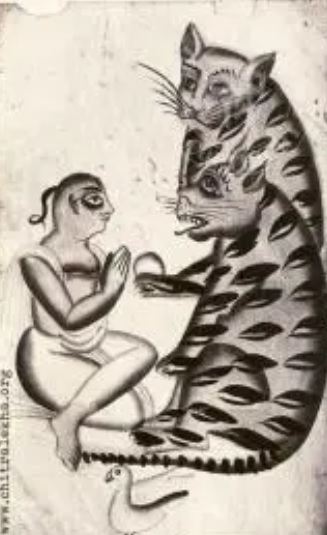 Krishna Reddy: Developer of viscosity printing, born on July 15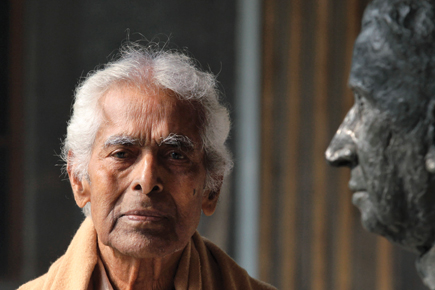 A master in intaglio printmaking and once an associate director at Atelier 17 in Paris, where the likes of Joan Miró, Pablo Picasso, Alberto Giacometti, Constantin Brâncuși, and more got together, Krishna Reddy was also born this month, on July 15 in 1925.
Known for his viscosity printing eventually in his life, Reddy hailed from a small village called Nandanoor, near Chittoor, Andhra Pradesh.
Reddy first studied at Visva-Bharati University's Kala Bhavana (Institute of Fine Arts) with Nandalal Bose; in 1949, he moved to London, and continued his sculpture studies with Henry Moore at the University of London's Slade School of Fine Arts. After he moved to Paris, he studied sculpture under Ossip Zadkine and engraving under Stanley William Hayter. He also travelled to the Brera Academy in Milan to study under Marino Marini.
At Hayter's Atelier 17, Reddy was instrumental in developing a new printing process to produce multi-coloured prints from a single printing matrix by exploiting the viscosity and tackiness of the inks, subsequently named viscosity printing.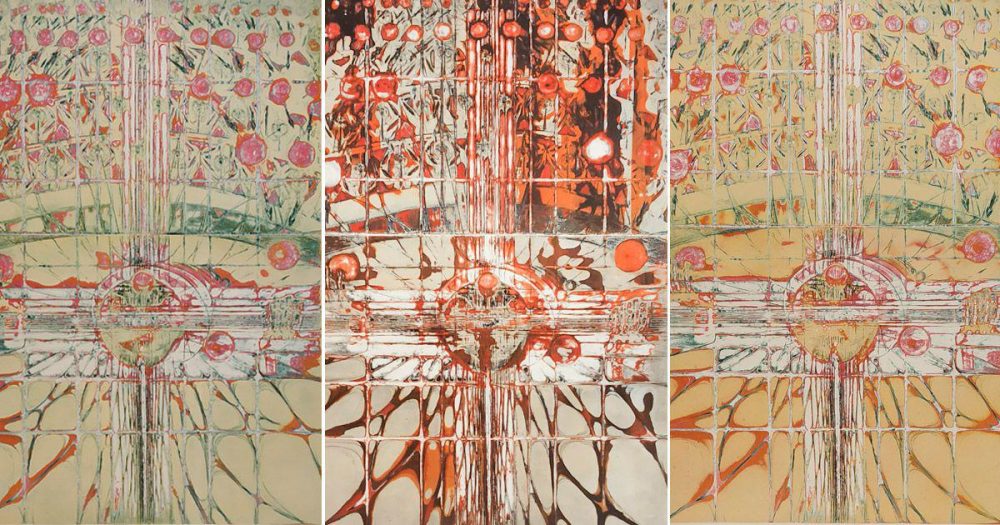 His technique and style distinguished him — Reddy's prints are abstract, created with subtle grid-like designs on plates with intricate texturisations. The myriad complex colours that he introduced in prints are marked by a contemplative approach to the infinite mysteries of nature.
Reddy evolved his starkly abstract geometricism at Kalakshetra, where he formulated the 'principle of essentials'. Expanded and honed through experimentation in Western forms, it has come to be his signature style.
Critics say of his work: "A worshipper of nature, he has an ability to invest each engraved plate with an elemental experience that subtly merges with the spiritual. Yet, what Reddy does is to strip his sketches of all-extraneous detailing. He has constantly followed his guru Nandalal Bose`s advise to look beyond mere imitation of nature."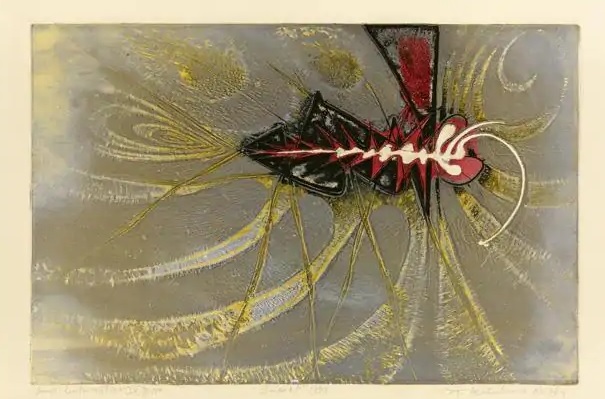 They add, "There is a definite thematic and stylistic links between his prints and sculptures. The latter include works in bronze, stone, terracotta and marble. His works in marble have a feeling of elegance and poise."
Reddy was also a teacher of great note, and taught art at the Montessori Teachers' Training Centre in Chennai; he was a guest professor and lecturer at many universities in the US including Maryland Institute College of Art, Pratt Institute, Ruskin College School of Fine Art and Drawing, University of Texas and more.
He received the Padma Shri award in 1972, in recognition of his distinguished contributions to art.
The artist passed away on August 22, 2018 in New York at the age of 93.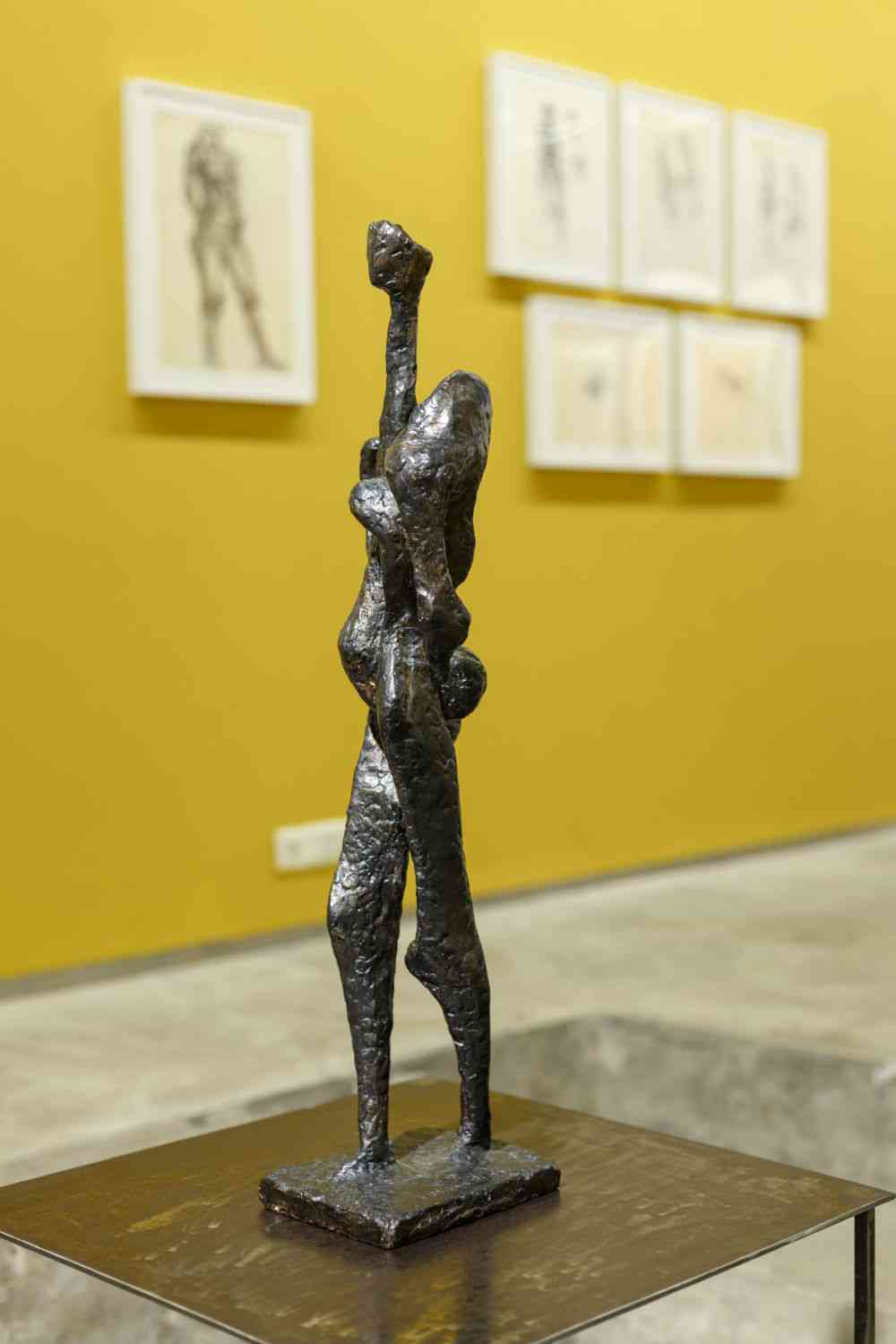 Zarina Hashmi: Minimalist, mathematical magician, born on July 16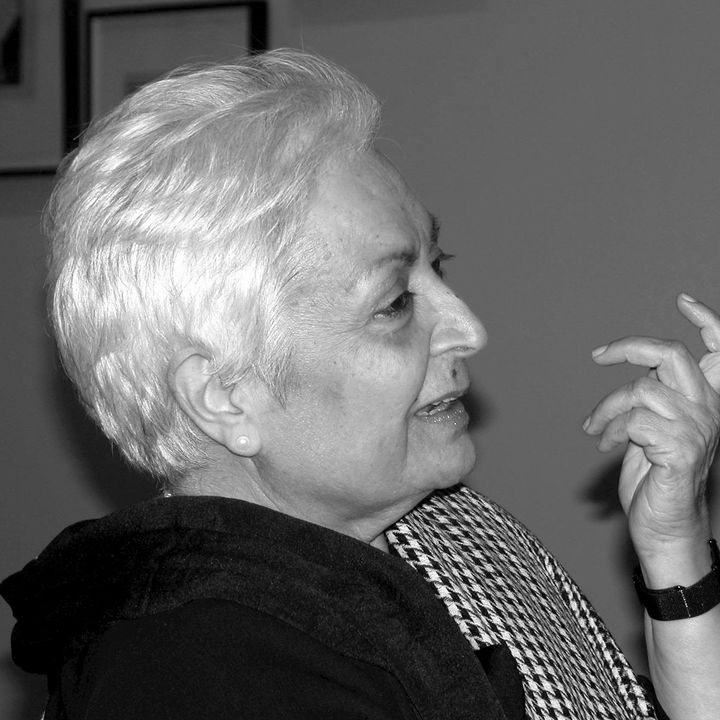 Associated with the Minimalist movement, the abstract and geometric forms in her artworks left viewers grappling with spiritual reactions. Zarina Hashmi or Zarina, the Indian-American artist and printmaker based in New York City, has work spanning from drawing to printmaking, and sculpture.
She was born on July 16, 1937 at Aligarh, and later proceeded to Thailand to learn printmaking and then the prolific Atelier 17. Before that, interestingly, Zarina had earned a degree in mathematics, BS (honors) from the Aligarh Muslim University in 1958 — a clear academic knowledge of geometry is visible in her artworks as well.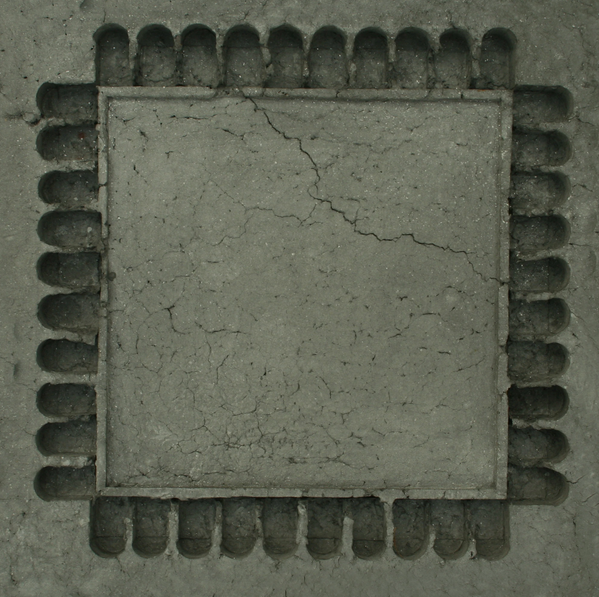 Zarina's art was heavily informed by her identity as a Muslim-born Indian woman, as well as a peripatetic lifetime spent traveling from place to place.
She used visual elements from Islamic religious decoration, especially the regular geometry commonly found in Islamic architecture. The abstract and spare geometric style of her early works has been compared to that of minimalists such as Sol LeWitt.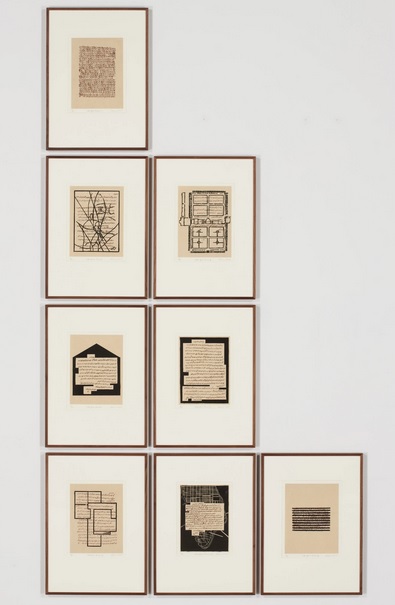 Critics say that Zarina's work "explores the concept of home as a fluid, abstract space that transcends physicality or location. Her work often featured symbols that call to mind such ideas as movement, diaspora, exile."
She used various mediums of printmaking, including intaglio, woodblocks, lithography, and silkscreen, and frequently created a series of prints to invoke the multiplicity of locales or concepts.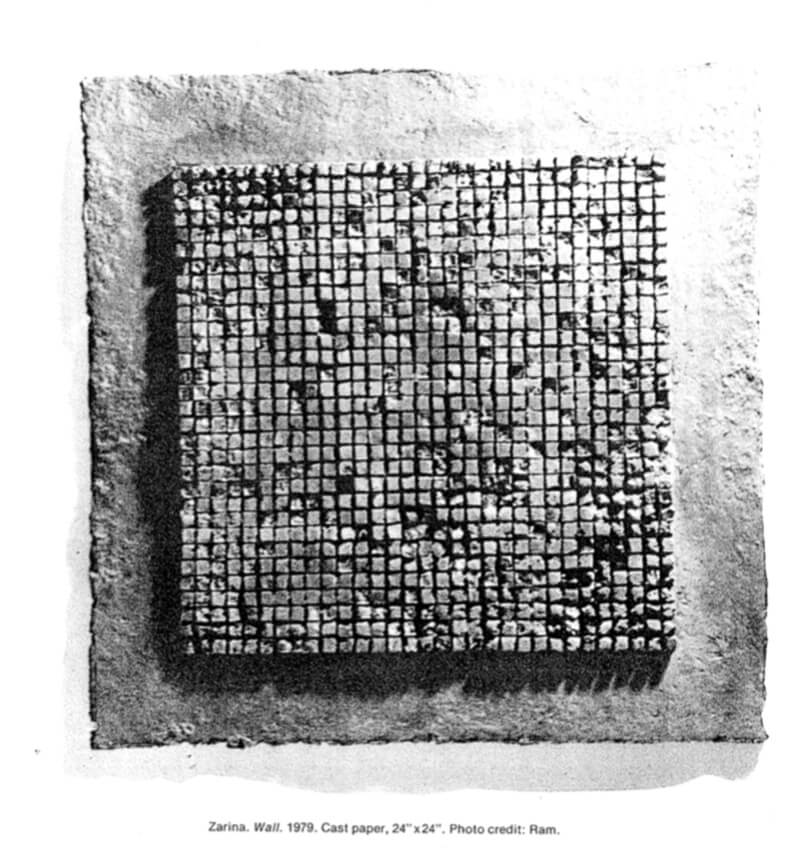 Summing it up, her own website writes: "An early interest in architecture and mathematics is reflected in her use of geometry and her emphasis on structural purity. While her work tends towards minimalism, its starkness is tempered by its texture and materiality. Her art poignantly chronicles her life and features recurring themes of home, displacement, borders, journey, and memory."
Zarina preferred to carve instead of drawing the lines in her work, to gouge the surface rather than build it up. Apart from printmaking, her other work has entailed puncturing, scratching, weaving, and sewing on paper; she also creates sculptures using a variety of media such as bronze, aluminum, steel, wood, tin, and paper pulp.
During the 1980s, Zarina served as a board member of the New York Feminist Art Institute and an instructor of papermaking workshops at the affiliated Women's Center for Learning. She also served on the editorial board of the feminist art journal Heresies.
She garnered the President's Award for Printmaking, India in 1969, and is one of four artists/artist-groups to represent India in its first entry at the Venice Biennale in 2011.
Zarina died in London from complications of Alzheimer's disease on April 25, 2020.