Krispin Joseph PX
It's an absolute godsend to see the photographic work of Bangladeshi photojournalist Shahidul Alam's work in Kochi Muziris Biennale in this contemporary political-social context. Shahidul Alam is a pioneering photographer in Bangladesh, and he uses the camera as a socio-political tool, not to capture images but to expose society's bare truth. He recognised the power of the image, then the camera; after his PhD in Chemistry in London, he started using the camera as a weapon, like a warrior of truth.
For more than 30 years, Shabidul Alam followed the vein of the people in Bangladesh to document the human rights abuses and political upheavals. In 1980, he bought a camera to capture the Canadian trip. In 1989, he co-founded Drik Picture Library to equip a forum for regional photographers to publish internationally and supplies various media services. Shahid Alam's activism founded a South Asian Media Institute, Pathashala, in 1998 and Chobi Mela, Asia's first international photography festival, in 2000.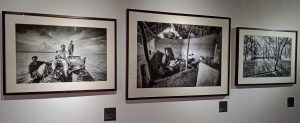 He not just started his photographic career but created a professional opening for a country's photo enthusiasts who hugely impacted Bangladeshi human rights movements. Ina Puri curators 'Shahidul Alam: Singed But Not Burnt' show open in Mocha Art Cafe, Mattancherri, as a part of Kochi Muziris Biennale Satellite Exhibitions, presented by Emami art, unplug a new spectrum to human rights history. This show simultaneously narrates Shahidul Alam's pictorialism and Bangladesh's history, social life and human rights movements in four layers.
Shahidul Alam used the camera to capture humans as a political body, and space is political space. 'Selected meticulously from the photographer's vast archives in Dhaka, this exhibition provides the viewer a look at his early experiments in pictorialism and his later experimentations in exploring the political space by developing a new vocabulary', writes Ina Puri in a curatorial note.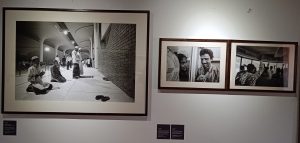 The (1) Early years, (2) Struggle for democracy: The Fall of Ershap, (3) Back in Bangladesh and (4) Unsung Heroes are the four layers of Shahidul Alam's pictorial history in the show. These four layers are taken from the oeuvre of a political- activist- photographer, the historical intervention through the body of a landscape and the human life. His Drik Picture Library became a space of activism against the state's brutality; people used that space to discuss freedom of speech and expression. Those elements are reflected in Shahidul Alam's later photographic motions; he started to do what his Country and people needed from him.
In Early Years collections, Shahidul Alam portrays nature and beauty; in his words, 'I am self-taught, and photography magazines and camera club culture heavily influenced my early photography'. That's very much in the three photographs displayed in this show: Floating forest, Sinewy snake and Nude Couple. Floating forest got the best photographer of the year award from the Arts Council in Britain in 1983, and Shahidul Alam started his career as a photographer after that.
Shahidul Alam's second phase, or the career change, happens after back to Bangladesh. He managed to earn money with advertising, industrial and fashion photography and looked into Bangladeshi society more closely. In this series, Raindrops on Drik Terrace, Major Zia, the 'King of the Pirates' in the Sunderbans, Rural Kitchen and Santiniketan are telling a story of another part of the photographic body of works.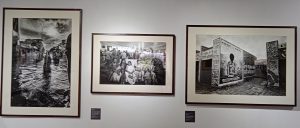 Shahidul Alam left Bangladesh for Britain to study and complete PhD in Chemistry and turned in Photography. When he returned to the Country, Ershad was ruling Bangladesh. He realised Bangladesh was in the grip of an autocratic general, and he got the call from the street. That is the third phase of his photographic career and is a real game changer in human rights activity in Bangladesh. His eye opened to the street enveloped by the teargas and bullets that fed his soul. That is the time for Shahidul Alam's transformation from nature lover- club culture photographer to photojournalist or human rights activist. No one can differentiate Shahidual Alam's works from activism. Both are merged and visually represent a country and the problems in aesthetical quality.
Bangladesh faces many things together, the wounds of the autocratic rule and landscapes ruined by climate change that led them into poverty and jobless. People became homeless, and the streets filled with sorrow and agony. Shahidul Alam started work for them and embraced them. The viewer can find a firm believer in humanity in his Photography and a strong challenger of the autocratic-capitalist-industrialist air.
This collection encloses portraits, landscapes, and scenes of daily life, strife, and resistance from Bangladesh; Shahidual Alam conveys this visual dialogue to get attention to the third world or global south from the world.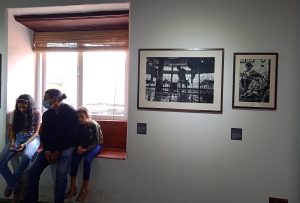 Shahidul Alam follows the Bangladeshi people from their homes to where they reach, telling the story of that painstaking migration. In some of the images, especially in the fourth phase, he went into human rights at detailed. After the autocratic rule and climatic changes, other issues arise in Bangladesh; exploiters of garments industries. They use cheap human labour to generate wealth, which creates massive migration from Bangladesh to other countries and moves in dangerous situations. Many Bangladeshi migrant workers in Maldives get a job in the docks. If anyone knows English, they get a well-paid job in resorts. Before that, they went through a painful journey.
If anyone goes through the fourth part, 'Unsung Heroes', we can realise what is happening in Bangladesh. Airport prayers, Last Goodbye, Boatman and Lokman, is one layer of the fourth section, and Moosa Bin Shamsher is another or the contrary of the social situation in Bangladesh. In Airport prayers, migrant labours pray before leaving the Country; in the last goodbye, couples say goodbye before leaving the Country; Boatman and Lokman, two migrant's from Bangladesh, reach their destination and get a job in the docks and university cleaning section.
Moosa Bin Shamsher is a portrait photo carrying a short note telling us the story of a manpower agent who owns three million dollars worth of money from staffing. The photographer points to the diamonds in his shoes, bringing the corrupted system and two uncertain worlds in contemporary Bangladesh. People from Bangladesh suffer, and some make money from that suffering. The contradictions and irony we encounter in the show in Kochi Muziris Biennale touch our concerns about humanity.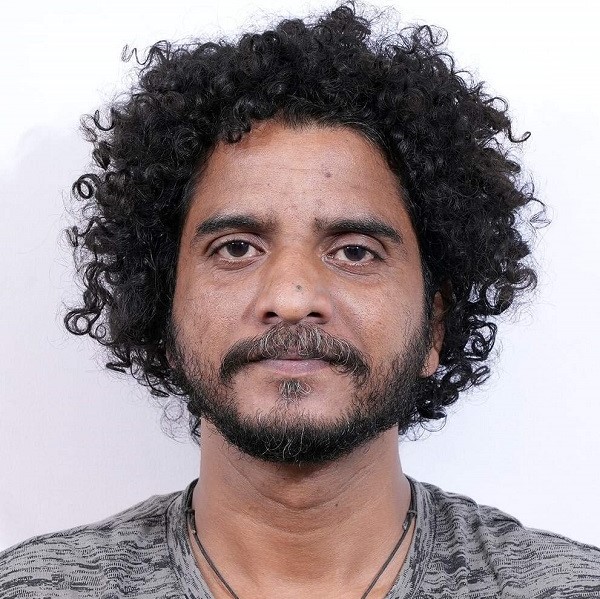 Krispin Joseph PX, a poet and journalist, completed an MFA in art history and visual studies at the University of Hyderabad.