A SUMMARY OF THE MOST EXCITING ART NEWS FROM AROUND THE GLOBE
While we focus on Indian art, we can't obviously function in a vacuum. It's a small world and everything is connected, especially on the web. So, let's train our spotlight across the world map to see what's going on — from art trends to socio-political issues to everything that affects the great aesthetic global consciousness. Or, let's just travel the world and have some fun!
'There's Great Work Being Produced in the Region that Deserves a Wider Audience'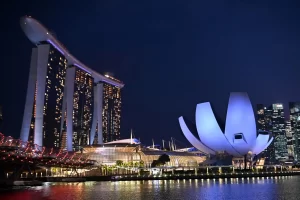 Magnus Renfrew knows a lot about organizing art fairs. The entrepreneur and author has two decades of experience in the international art industry, with the last 10 years focused on Asia. Before cofounding ART SG, the world's latest global fair which opens in Singapore this week, Renfrew served as founded in 2007 ART HK in Hong Kong, and joined forces with Art Basel to create Art Basel in Hong Kong in 2012. His book documenting his experience in that arena, Uncharted Territory: Culture and Commerce in Hong Kong's Art World, was published by Penguin in 2017. And in 2019, he launched the contemporary art fair Taipei Dangdai. More recently, he partnered with events organizers Sandy Angells and Tim Etchells to form The Art Assembly, which also includes India Art Fair in its portfolio and will launch another fair, Tokyo Gendai, in July. Read the whole interview on Art News.
South Korea's top modern art museum accused of mishandling its acquisitions and funding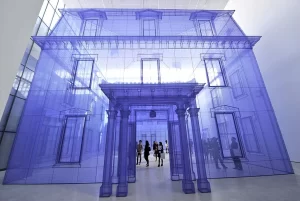 South Korea's Ministry of Culture, Sports, and Tourism said that the National Museum of Modern and Contemporary Art (MMCA) in Seoul, the top modern art museum in the country, made suspect financial last year. The findings were uncovered during an internal audit the agency conducted between October and December of last year. MMCA director Youn Bum-Mo addressed the report's findings, which relate to art acquisitions and revenue spending, in a press conference on Tuesday. He said he would use the report's findings, which allege 16 counts of illegality, to "improve" the museum. According to the ministry, the state-backed museum failed to comply with a set of standards guiding art acquisitions and misappropriated government funding to pay employees. The agency's rules stipulate that proposals from curators and outside advisers selected by director must be used to oversee the acquisitions of artwork to the museum's collection. The ministry's rules further detail that up to 50 outside experts be used when deciding on art purchased. The audit, however, found that the institution cut down that number of external specialists to 11 in 2021. Details on Art News.
Viral TikTok joke about Mona Lisa being stolen creates mass confusion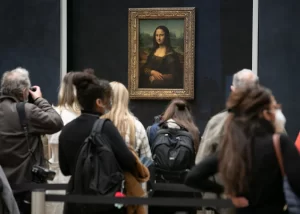 A TikTok that made a joke about the Mona Lisa being stolen has gone viral, causing confusion among many viewers who presumed it to be true. The TikTok, which was posted by a user named @narvanator, shows a succession of police cars going by what appears to be the Arc de Triomphe. "POV: your in Paris when the Mona Lisa has been stolen," text overlaid on top reads. Posted four days ago, the video has been played more than 9 million times and liked by 1.9 million users. Then @narvanator doubled down on the joke, appearing in a follow-up TikTok in which he explained that he had visited the Louvre with his friends. "She's gone," he said. "The Mona Lisa is gone. We spoke to the staff there, and they can't say anything." But the Mona Lisa is, in fact, not gone—the Leonardo da Vinci remains at the Louvre, where she has long been exhibited. There have been no reports of the Mona Lisa being stolen. Details on Art News.