A SUMMARY OF THE MOST EXCITING ART NEWS FROM AROUND THE GLOBE
While we focus on Indian art, we can't obviously function in a vacuum. It's a small world and everything is connected, especially on the web. So, let's train our spotlight across the world map to see what's going on — from art trends to socio-political issues to everything that affects the great aesthetic global consciousness. Or, let's just travel the world and have some fun!
48 Calder pieces and $10 million are donated by the former Microsoft president and his wife to the Seattle Art Museum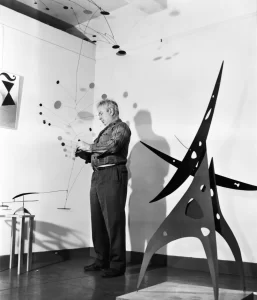 In one fell swoop, the Seattle Art Museum (SAM) has become home to one of the world's foremost collections of works by the American Modernist sculptor Alexander Calder. Whereas its previous holdings of his works, numbering 13 pieces, consisted almost entirely of works on paper, it has just received a symbolically and actually enormous gift of the artist's works from former Microsoft president Jon Shirley and his wife Kim. The 48 works gifted by the Shirleys include more than three dozen sculptures, ranging from tabletop stabiles to monumental hanging mobiles and encompassing most of Calder's career, spanning 1927 to 1973. Among them are figurative works like the playful wire sculptureCow(around 1930) and the rareFish(1942), an example of his resourceful use of alternate and found materials like glass and porcelain when metal became scarce during the Second World War. The gift also includes textbook examples of Calder's classical style from the late 1940s such as the intricate mobileGamma(1947), as well as bulkier, more colourful works from later in his career, like the large standing mobileRed Curly Tail (1970). Details on The Art Newspaper.
Wrestling giant WWE is acquired by Endeavor, the parent company of Frieze, in a $9.3 billion agreement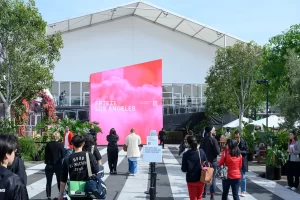 Endeavor, the Hollywood talent giant that owns the art fair and media company Frieze, has acquired World Wrestling Entertainment (WWE) in a $9.3bn deal that will see the wrestling promotion firm join forces with another Endeavor-owned combat sports company in a merger worth more than $21bn. Endeavor announced this week it has signed a deal to form a new sports and entertainment company by acquiring WWE and merging it with the Ultimate Fighting Championship (UFC), a mixed martial arts company Endeavor acquired in 2016. Last year, the two companies collectively made $2.4b in revenue and have enjoyed a 10% annual revenue growth rate since 2019, according to Endeavor. After the deal closes, Endeavor will hold a 51% controlling stake in the new company, while WWE's shareholders will hold 49%. The deal is expected to close in the second half of the year, according to Endeavor. Read more on The Art Newspaper.
Employee pleads guilty to stealing Native American artefacts from the collection of the museum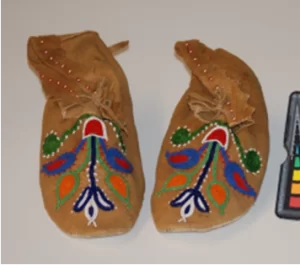 A worker at the Museum of the Plains Indian on the Blackfeet Indian Reservation in Montana was sentenced for stealing a cache of cultural artifacts from the institution as part of a plea deal. Per a report inMontana Right Now, Preston Jay Spotted Eagle has received five years-probation and 250 hours of community service, and has been ordered to pay nearly $17,000 in restitution. According to court documents, Spotted Eagle, who worked as an aide at the museum, went on a four-month plundering spree between May and August of 2021 during which he stole a necklace made of grizzly bear claws, a pair of beaded moccasins, and 26 golden eagle feathers from a war bonnet. Details on Fairfield Sun Times.