A SUMMARY OF THE MOST EXCITING ART NEWS FROM AROUND THE GLOBE
While we focus on Indian art, we can't obviously function in a vacuum. It's a small world and everything is connected, especially on the web. So, let's train our spotlight across the world map to see what's going on — from art trends to socio-political issues to everything that affects the great aesthetic global consciousness. Or, let's just travel the world and have some fun!
Florida department of Education declares Michelangelo's David's 'Artistic Value' amid controversy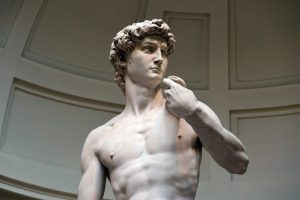 Call it the new epic of David: Michelangelo's marble man is once again in the headlines, as the Florida Department of Education declares the statue's "artistic" and "historical value". "Florida encourages instruction on the classics and classical art, and would not prohibit its use in instruction," Alex Lanfranconi, communications director for the Florida Department of Education, said in a statement shared by Florida's Voice. The tale of Hope Carrasquilla, a Florida principal forced to resign last month after showing sixth graders an image of the Renaissance sculpture, has lately riveted the internet, spawning think pieces and even a Saturday Night Live skit. It was probably inevitable, given the obvious ingredients for virality: the setting, Florida (a perennial source of controversy), male nudity (self-explanatory) and—on a serious note—its centrality to debates unfolding in the American South over what constitutes "age-appropriate" education. Details on Artnet News.
Man who stole Terra Cotta Soldier's thumb gets plea deal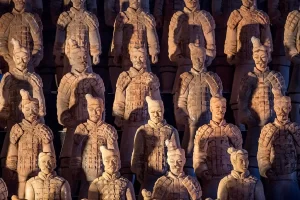 A man who was accused of stealing the thumb from a 2,000-year-old terra cotta statue during a holiday party at Philadelphia's Franklin Museum has accepted a plea deal that will save him from a possible 30-year prison sentence, according to the Philly Voice. In 2017, Michael Rohana, a guest at an after-hours "ugly sweater" holiday party held at the museum, slipped into a roped-off exhibition of Chinese terra cotta warriors that were found at the tomb of Qin Shi Huang, China's first emperor. Surveillance footage showed that, after taking a selfie with a statue of a cavalryman, Rohana broke something off one of the statues. Details on Art News.
Yayoi Kusama works sell for $23 M. at Sotheby's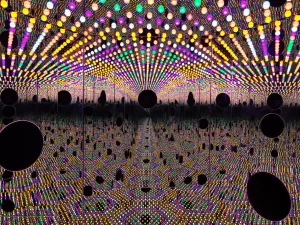 A group of five works by Yayoi Kusama produced within the last 20 years sold on Wednesday for $22.9 million during a Sotheby's evening sale in Hong Kong on Wednesday, bringing some of the artist's highest auction prices ever. Kusama was among the biggest names anchoring two back-to-back sales of modern and contemporary art, which by the day's end generated HKD $1.52 billion ($192.8 million) and 11 new artist records. Pumpkin (L), an oversized bronze pumpkin sculpture that Kusama's studio produced in 2014, sold to a phone bidder on the phone with Nicolas Chow, the auction house's Asia chairman. The piece went for HKD $62.64 million ($7.98 million), setting a new benchmark for a sculpture by the Japanese artist. Details on Art News.