A SUMMARY OF THE MOST EXCITING ART NEWS FROM AROUND THE GLOBE
While we focus on Indian art, we can't obviously function in a vacuum. It's a small world and everything is connected, especially on the web. So, let's train our spotlight across the world map to see what's going on — from art trends to socio-political issues to everything that affects the great aesthetic global consciousness. Or, let's just travel the world and have some fun!
Fears grow for the 'Afghan Banksy'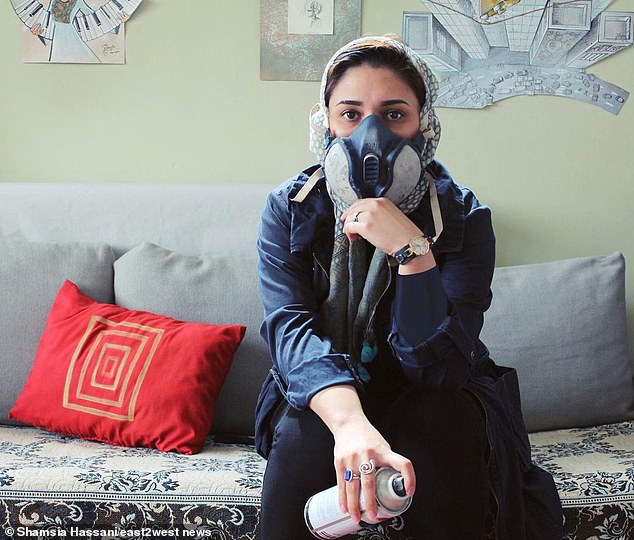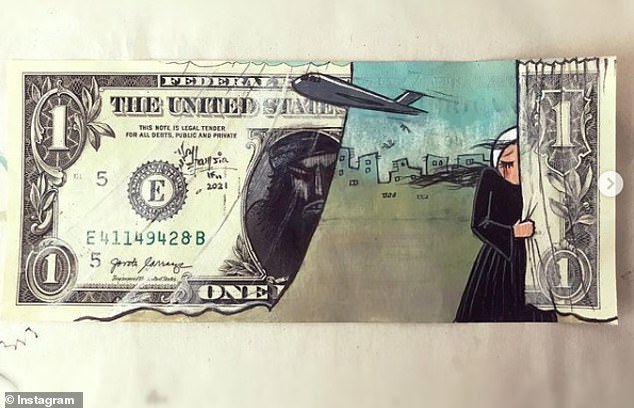 Friends of female graffiti artist Shamsia Hassani (33), who worked as a professor in Kabul, have not heard from her for a week, even as women take to the Afghan capital city's streets to protest against the Taliban. Known as the Afghan Banksy, Hassani creates devastating images of Taliban cruelty and repression. Her whereabouts are now unknown as her worldwide fans express their concern — some suggest Hassani escaped Kabul because her most recent post on August 31 used the hashtags #homeless and #migration. One commenter suggested Hassani may have escaped to the US. She previously exhibited in New York and travelled to California — however there is as yet no proof of this. The Daily Mail reports.
Celebrating Kerala's Lokame Tharavadu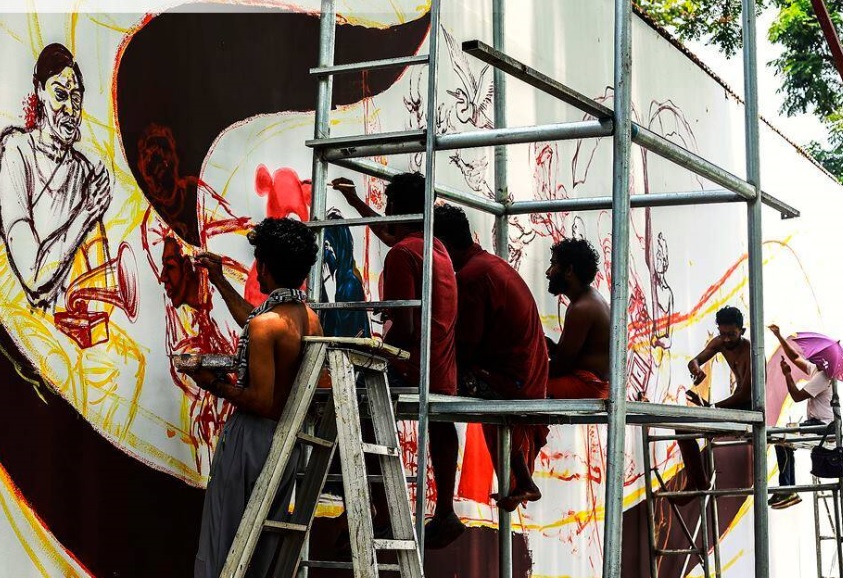 The picturesque port city of Alappuzha is one of the oldest planned towns of Kerala. Attempts are now being made to celebrate its rich history and revive its past glory through the Alappuzha Heritage Project. The laidback scenic town is currently seeing unusual activity as the host of one of the largest exhibitions of Malayali artists from the world over. Titled "Lokame Tharavadu (The World is One Family)", the showcase organised by the Kochi Biennale Foundation and supported by the state government has been curated by artist and Biennale founder-president Bose Krishnamachari. It features works of over 268 artists and collectives from Kerala, displayed across the quaint town. This display has now been extended till November 30. The Indian Express dissects the phenomenon.
Banksy's shredded painting is on sale again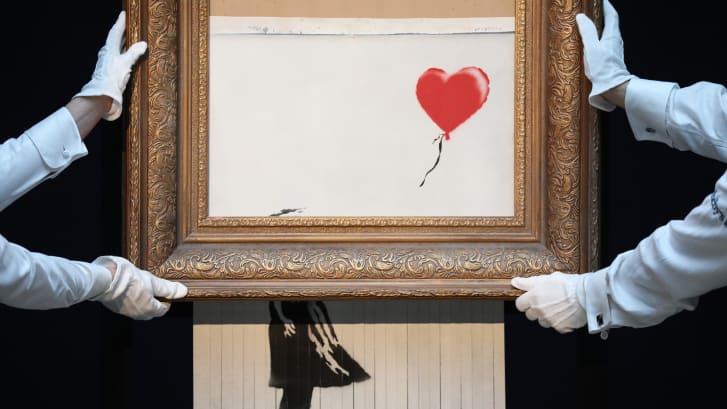 Almost three years ago now, a Banksy painting partially shredded itself in front of shocked onlookers, moments after selling for over £1 million ($1.4 million) at a London auction. Now, "Love is in the Bin" (renamed from "Girl with the Balloon") is up for sale again. And Sotheby's auction house estimates that it could fetch up to £6 million ($8.3 million) when it goes under the hammer next month — six times its previous value.  CNN Style tells you more.