Emerging artists from Madhya Pradesh got the opportunity of a lifetime to participate in Rang Mandu, an art camp organized by The Raza Foundation. An abundance of art, monsoon magic, stimulating discussions, and a dash of poetry were included in the 5-day event. Abir Pothi reports:
Impeccable planning and execution was evident at Rang Mandu, an art camp for emerging artists organized from July 22 to 26 at MPT Malwa Retreat. "We used to commemorate S H Raza by laying floral tributes on his grave in Mandla on special occasions, but this time we decided to organize something on a grander scale for the region and its people," says Akhilesh, the camp's organizer and trustee of The Raza Foundation.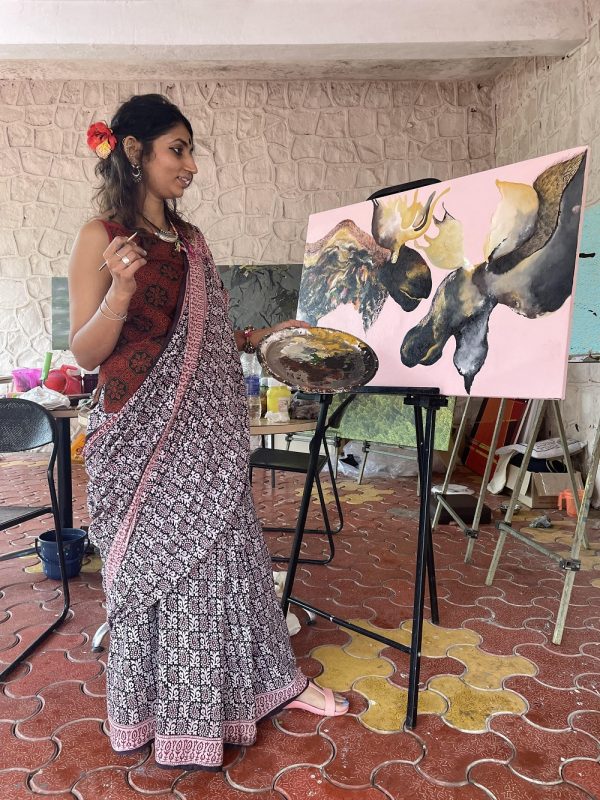 The response from emerging artists was enthusiastic: "It was the first art camp to be organized in 1.5 years, so I was definitely thrilled," said Divya Patwa, a participant from Bhopal. Ten artists from Dhar, Jabalpur, Indore, Mandu, Sagar, Bhopal, Satvas, and Harda in Madhya Pradesh were invited to participate.
"The beauty of the locale added to the magic. It felt like we were painting in clouds!" exclaimed Divya. It was rainy, foggy, and cloudy all the time and for Divya, whose main inspirations are nature and animals, this ambiance proved to the perfect catalyst for creativity. "The textures and colours of the environment translated in my work."
Participants also explored the less-known places in Mandu. For Akhilesh, the event came with many unprecedented discoveries about a landscape he believed he knew fairly well. "I used to cycle around Mandu in my college years but never had I seen all the four historical gates of the city which I got an opportunity to do this time," he said. "The panoramic view of Malwa and Nimad is breath taking."
Whenever artists gather, there is bound to be an exchange of ideas that is mutually benefitting and this happened profusely at camp.  "Our discussions were not just limited to the fine arts. We also involved other media such as visual arts, performance arts, even poetry in our discussions," Divya says. On the concluding evening, a poetry reading event by Dhruv Shukla and Ashutosh Dubey was organized.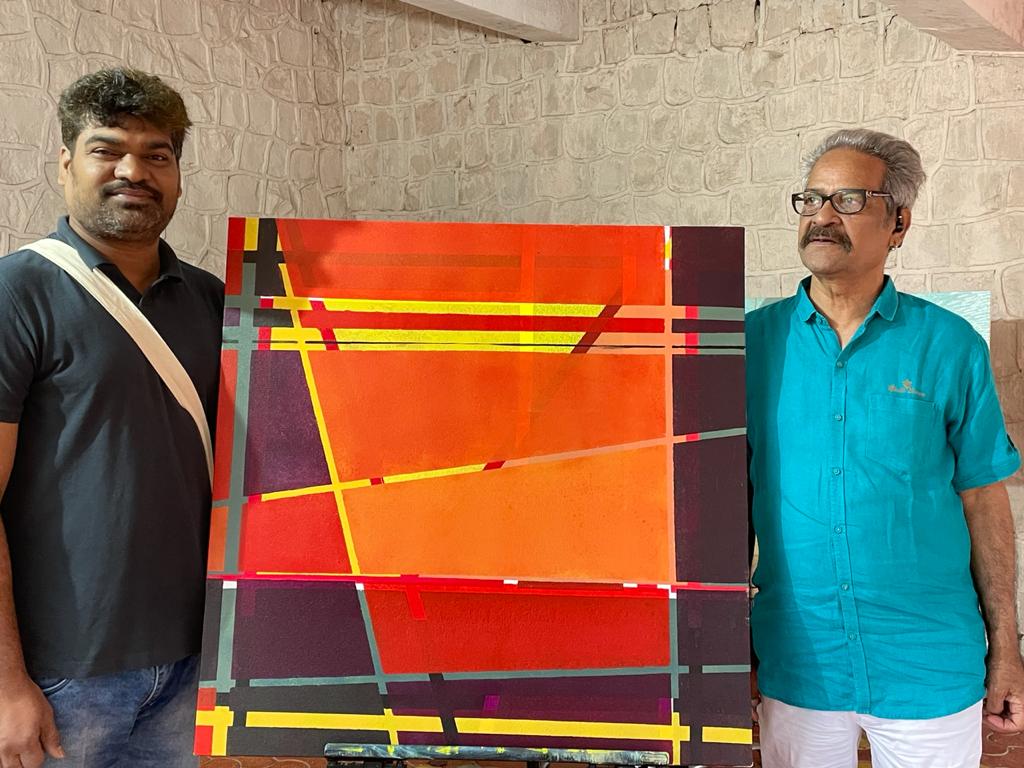 Participant Anup Shrivastav says that one of the highlights of the event was getting a sneak-peek into the unique techniques of other artists. "It was a sight to behold!" he says even as he talks about participant Satish Bhaisare who paints by brush-spraying or Rafique Shah, who uses tape to create layers. "In fact, Rajendra Yadav who creates pen and ink works, was truly fascinated upon seeing these styles and interacted a lot with these artists," said Shrivastava who himself prefers acrylic on canvas. For the duration of the camp, he worked on tribal themes, mainly trying to capture the Bhagoria dance of the region that is often played out at the Mandu bus terminal.
The Raza Foundation is a non-profit organization devoted to arts, culture and ideas. It was established in 2001 by the master of modern Indian art Late Sayed Haider Raza. An innovative initiative is Raza Pustakmala which aims at publishing copies of rare books. One of the unique recent projects is to hold solo shows of 12 emerging artists from India. The works of Uttar Pradesh's Rajneesh Singh have been exhibited at Triveni Kala Sangam while more exhibitions will follow once the galleries begin to open, said Akhilesh.