M F. Husain may be the only Indian artist exiled because of the Artwork. Why Husain was exiled to the Gulf and lived in Qatar and London is a subject of free speech and art expression in the Indian context. We Indians did not allow him to stay in a great, civilised country because he disrespected the Hindu goddess. M F Husain did nothing against the Hindu Goddess but painted them nude.
Husain, somewhat known as 'Indian Picasso', is known for his bold, echoing colours and patterns of paintings' narrative style. M F Husain was born in united India and started an artistic career in partitioned 'New India', which affected him greatly and reflected in his works. He used to paint in thematic representations, such as Gandhi, Mother Teresa, Ramayana, Mahabharata, and British Raja and Urban-Rural Indian Motifs.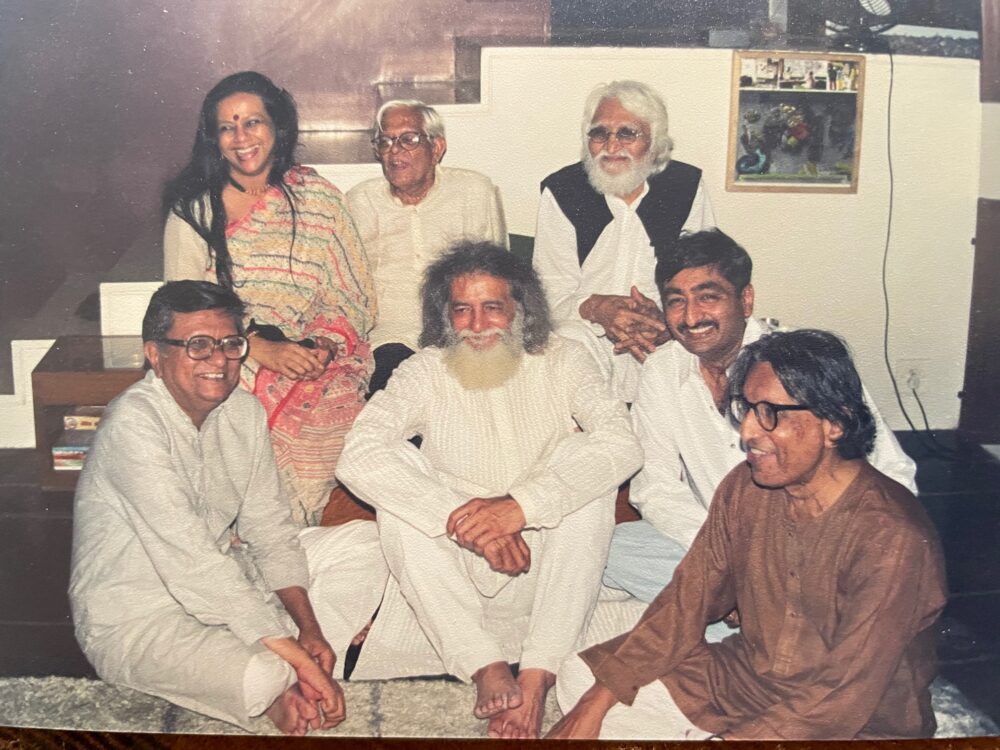 M F. Husain knew well the Hindi nationalist agenda and propaganda in his shaping years. Whether he went for sketching from his village to Indore, he realised how Indian life and myths became intimate—in this context, understanding why Husain painted gods and goddesses as mythical characters is easy. The storytelling element of folk-tribal art is visible in his work.
Artist and researcher Ila Pal wrote a book, 'Husain: Portrait of an Artist, which gives an immense overview of an artist and, at the same time, of Indian social life. According to Ila Pal, 'Husain's interest and involvement in Hindu mythology and philosophy gave him an ecstatic awareness of life and a sense of celebration. The Hindu religion abounds in festivals. The feeling of joyous festivity is expressed around the year. It is a riot of colour, sound, light, food, dance and music, and this feeling permeated his art and life. Islam, on the other hand, is spartan and unostentatious. Perhaps it provided space for Husain's spirit to repose and recuperate. Like a recluse, he sought it. Yet, that very austerity once again pushed him towards Hinduism, imaginative and inventive, rich with colourful, fanciful stories, with a pantheon of deities who were so much like mortals'.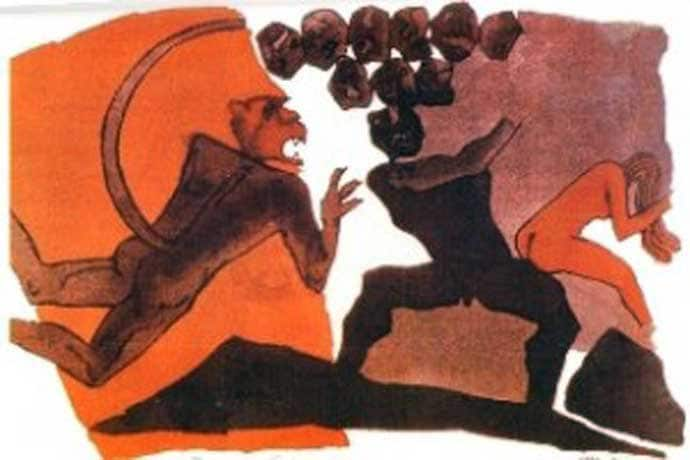 In Ila Pal's accounts of M. F. Husain's life, there is no room for doubts. For Ila Pal, interest in Hindu mythology gives Husain a pictorially magnificent element that helps him to paint, and Hindu ethos lent a dramatic quality. The Muslim austerity gave images a powerful starkness, as commented by Ila Pal. M F. Husain simultaneously belongs to two different religions and philosophies.
After finishing the Ramayana series, Husain got an invitation to exhibit his work with Pablo Picasso at the Sao Paulo Biennale. The epic's pageantry and monumentality ideally fit his tone and temperament when considering the Mahabharata series for that exhibition.
Husain returns to Indian-Hindu mythical motifs progressively, such as the Benares series in the early 1950s and 1960s, and after painting 'Bharat Mata, Husain became in the controversial limelight in India. The question of 'Why doesn't he paint Allah the way he paints our gods and goddesses?' slowly pops up in the Indian mind, and according to Ila Pal, 'the answer is easy to understand. That is if one wants to. It is forbidden to paint Allah. He is formless, hence the taboo, whereas it is a tradition in the Hindu religion to paint and sculpt gods and goddesses from the beginning of history.

There is no tradition of painting Allah anywhere in the world. But in Hindu tradition, the paintings of gods and goddesses are prominent. Ila Pal answers why nude, 'There are any number of erotic miniatures showing Krishna with Radha, Rukmini and the Gopis. The finest Shiv-Parvati statues are clad only in jewels. But now we put a cloth over the body so the ordinary devotees cannot see them in their full glory, and only the priest can peek behind closed doors.
In Hindu texts, content explicitly elaborates on the nude and sexuality. As mentioned by Husain, 'The controversial sketch of Saraswati, for example, is an elegant white-on-black line drawing, which makes the viewer reflect on the old Indian tradition of 'Nirakara' or formlessness,' quoted by Ila Pal. Many of Husain's works are not nude but an outline of female form without sensual appeals.
People may not understand why Husain painted the Hindu goddess, and they never accept his argument on nudity, 'The goddesses are pure and uncovered. Here, the nudity is not nakedness; it's a form of innocence and maturity.'
'Saraswati was shown to have its lineage in several sculptures on the walls of the eleventh- and twelfth-century Hoysala temples where the torso of the goddess is invariably bare and only her lower parts covered with ornaments. These detailed counter references sadly did little to change the public perception or halt the assaults on the artist. Husain also went to great lengths to show how heavily the traditions informed his vocabulary of Indian sculpture, and how, as a quintessential Indian, he had internalised the spirit of Hindu myths and icons', writes Ila Pal.

Indian extremists never allow him to stay here and announce a reward if someone cuts his hands and head. In the mid-1990s, Husain was considered an anti-Hindu artist, the first of that kind in India.
Why is Husain hunted down in the Indian art scene only because he is a Muslim and painting a 'Hindu' Goddess? Indian growing Hindu extremism brings the idea of this into Indian popular imagination. Ila Pal's commentary on his Artwork is true, 'it is difficult to think of Husain and his paintings without seeing him as a part of Indian ethos. The era Husain was born in and the kind of exposure he had nurtured a deep humanism in him. While his obsessive desire to capture the 'now' made him greedy and self-seeking, his love for fellow beings saved him from turning utterly selfish'.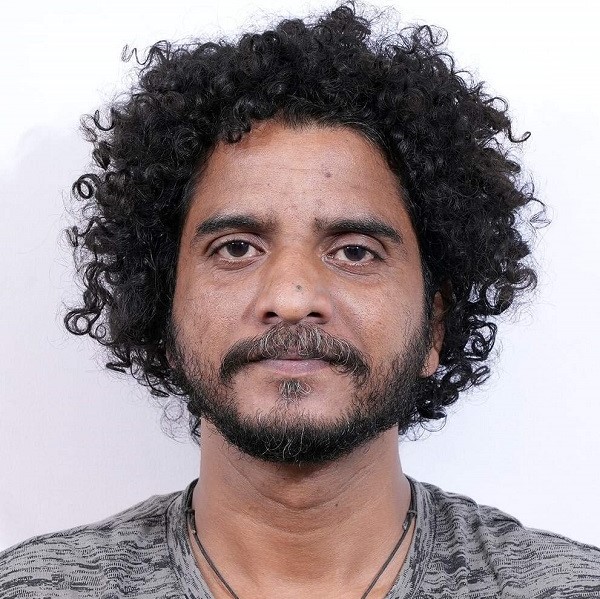 Krispin Joseph PX, a poet and journalist, completed an MFA in art history and visual studies at the University of Hyderabad.