A SUMMARY OF THE MOST EXCITING ART NEWS FROM AROUND THE GLOBE
While we focus on Indian art, we can't obviously function in a vacuum. It's a small world and everything is connected, especially on the web. So, let's train our spotlight across the world map to see what's going on — from art trends to socio-political issues to everything that affects the great aesthetic global consciousness. Or, let's just travel the world and have some fun!
Nazi-looted Van Gogh on the block in NYC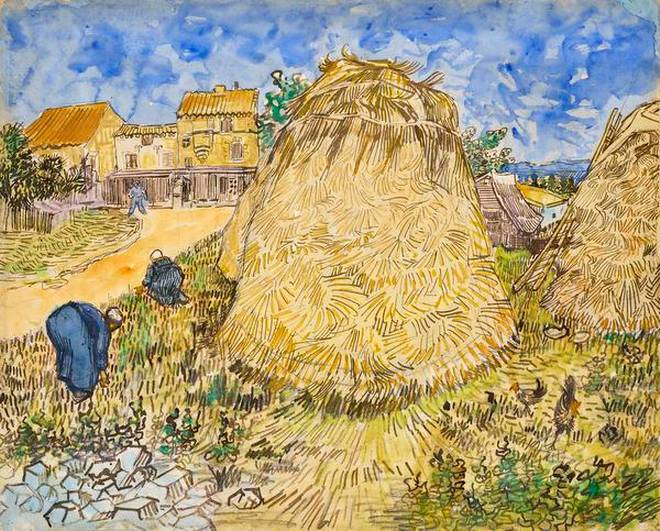 Seized by the Nazis during World War II, an 1888 watercolor by Vincent van Gogh — 'Wheatstacks' — will be sold on November 11 next month at auction in New York. Auction house Christie's has announced that it is expected to fetch a price of $20 million or more. It is on the block after facilitating negotiations between the Texas oilman's heirs who own it now and the heirs of two Jewish art collectors who owned it at different times before it was looted. It will be auctioned along with other artworks from the collection of Edwin L. Cox, a Texas oilman who died last year at age 99. The Hindu reports.
Art reinvents a Chennai icon — the Anna Flyover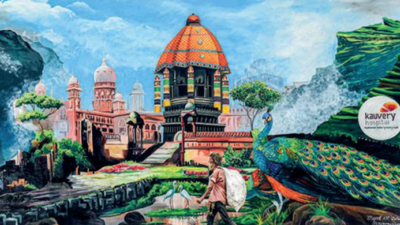 The iconic and well-known Anna Flyover in Chennai is all set to get an artistic overhaul. Soon, it has been reported that it will be rid of years of posters and graffiti that presently cover its walls amid a beautification of the façade, with the makeover depicting Chennai's landmarks. A team of artists recently completed a large painting measuring 16ft in height and 30ft in width on one portion of the flyover. Another portion was recently cleared of all posters but is yet to be cleaned. The work is part of the 'Singara Chennai 2.0' campaign. The ₹500 crore scheme was launched to make Chennai cleaner and greener. The Times of India has further details.
City cleaners wash off art murals in Cardiff, UK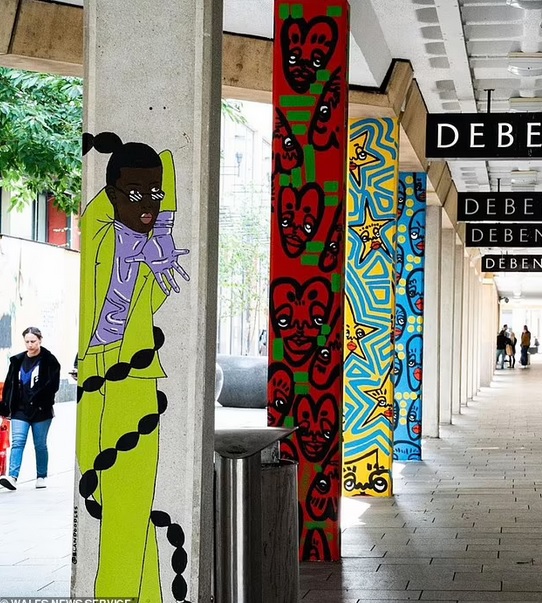 Striking coloured murals aimed to celebrate diversity had been illustrated at the Cardiff city centre in the UK by artists just 10 weeks before they were washed off by bungling cleaners — who mistook them for graffiti. 'For Cardiff', who commissioned the art, offered a 'heartfelt apology' to the creators — three young female artists — who said they felt 'devastated' by the 'honest mistake' made by cleaners. The striking coloured paintings on 11 concrete pillars near a former Debenhams had intended to 'brighten up' the city centre. Several pillars were adorned with paintings of women from various cultural backgrounds singing, dancing and performing. The Daily Mail tells you more.